How to Sue an Insurance Company for Denying Coverage
Legal tips for arguing insurance bad faith or breach of contract in Georgia
By Super Lawyers staff | Reviewed by Canaan Suitt, J.D. | Last updated on May 2, 2023 Featuring practical insights from contributing attorney Jeffrey D. Diamond
Use these links to jump to different sections:
An insurance policy is a contract. As a policyholder, you uphold your end of the agreement by paying your premiums. In return, the insurance company is required to offer you coverage when it is appropriate. Unfortunately, insurance providers do not always live up to their end of the bargain. Under Georgia law, insurers are required to use good faith settlement practices. When they fail to do so, they can be held legally liable.
If your insurance claim was denied in bad faith or by error, you have the right to sue an insurance company for coverage.
Know Exactly Why Your Claim Was Denied
When a policyholder with a denied claim comes to Jeffrey D. Diamond, an insurance attorney in Atlanta, he asks them for a few items.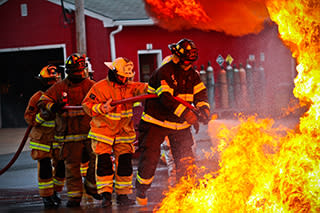 "I ask for a copy of the policy, a copy the fire report or police report, copies of all communications received from the insurance company, copies of the estimates of damage," he says, "but the most important document I ever see is the denial letter from the insurance company because that tells me what the issues are."
Under Georgia law, insurers have a duty to offer a basic explanation of claim denial. The first step to successfully appealing a denial is understanding exactly why the insurance company made the decision that it did. In an appeal or lawsuit, policyholders must address the stated reason for denial.
Carefully Organize Relevant Evidence
All successful insurance appeals and lawsuits are based on a foundation of supporting evidence. Once you understand the insurance company's reasons for denying your claim, you should carefully gather and assemble relevant evidence to make a strong, persuasive appeal.
The type of evidence that a policyholder needs will always depend on the specific nature of the case. For example, in a property insurance case, the core dispute may be over the total value of the repairs. In this situation, the plaintiff would need to provide evidence supporting the value of their losses.
Get Professional Legal Representation
"The insurance company is going to insist that you comply with a number of different requests or conditions," Diamond says. "If you don't play the game right, you can't stuff the genie back in the bottle, so to speak."
The primary objective of an insurance company is to protect its own bottom line. Insurers handle coverage disputes frequently, and these companies put a lot of resources into preparing for litigation. If you believe that your insurance claim was wrongly denied or the company used bad faith, you need professional representation. An experienced Georgia bad faith insurance attorney can review your case and help you take the proper steps to protect your rights and interests.
Consider Filing a Bad Faith Claim
In some cases, insurance companies deny coverage because of reasonable mistakes or legitimate disputes over facts or law. When this occurs, the policyholder has the right to file a lawsuit over the breach of contract. Of course, there are also other cases in which insurance coverage is denied because of negligence or bad faith.
As the Court of Appeals of Georgia explained in the case of King v. Atlanta Cas. Ins. Co., "bad faith" is any frivolous or unfounded refusal to pay according to the terms of the policy. In Georgia, victims of bad faith insurance practices can seek compensation for their original claim and for additional damages, including a penalty worth up to 50 percent of the initial value of the claim and full attorneys' fees and court costs.
Georgia is an insurance-friendly state, says Diamond. As such, companies "leverage their financial strength over policyholders." They rely on policyholders' lack of knowledge in this arena, but attorneys are there to help.
"I'd love to be able to tell people, 'Read your policy,' but the problem is that it's a lot of gobbledygook that no one understands," Diamond says. "They say, 'If you don't understand what's going on, ask questions.' Well, they don't know what questions to ask. So, a lot of times after a loss, people have to scramble because they don't have the right coverages or understanding."
So, if you are considering legal action, speak with a Georgia insurance claim attorney as soon as possible. Many attorneys provide free consultations. An experienced lawyer will be able to review your case and advise you if you have valid reasons for suing an insurance company. Some questions you might want to ask a lawyer include:
Do I have a valid claim?
Did my insurance adjuster illegitimately deny my claim?
What damages can I get through a bad faith lawsuit?
If my insurance company tries to settle, what is a good settlement offer?
For more information on this area of law, see our bad faith insurance overview.
What do I do next?
Enter your location below to get connected with a qualified attorney today.
Related topics
Attorney directory searches
Find top lawyers with confidence
The Super Lawyers patented selection process is peer influenced and research driven, selecting the top 5% of attorneys to the Super Lawyers lists each year. We know lawyers and make it easy to connect with them.
Find a lawyer near you