How Do I Prove Medical Malpractice in a Birth Injury Lawsuit?
Determining medical negligence and the standard of care in birth injury cases
By S.M. Oliva | Reviewed by Canaan Suitt, J.D. | Last updated on July 28, 2023 Featuring practical insights from contributing attorney Andrew E. Greenwald
Use these links to jump to different sections:
Few scenarios are more frightening for new parents than something going wrong during the birth of their child.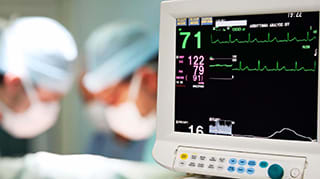 We trust doctors to exercise professional skill and good judgment during the birthing process. Unfortunately, doctors are human and prone to mistakes. But when such mistakes deviate from the accepted medical standard of care, we are talking about malpractice, and the innocent child and their parents may be entitled to compensation.
"If there's reason to believe something went wrong, there's no reason not to reach out to a lawyer and find out if there's a basis to proceed," says Andrew E. Greenwald, a personal injury attorney at Joseph Greenwald & Laake in Greenbelt, Maryland. "The case is basically to help provide the best possible future for the child."
Understanding Medical Malpractice at Birth
Birth injuries occur during or shortly following the delivery process. Unlike birth defects, which arise during pregnancy and are due to genetic, environmental, or medical factors, birth injuries are the result of actions committed by a doctor or healthcare professional in the birthing process.
Common types of birth injuries include:
Hypoxia or lack of oxygen to the brain, resulting in brain damage;
Fractured or broken bones due to improper use of forceps;
Spinal cord injuries;
Erb's palsy due to brachial plexus injuries.
Birth-related injuries can have serious short-term and long-term impacts on the newborn child's health and result in financial strains due to the need for continued medical treatment.
Elements of Proving Medical Malpractice in a Birth Injury Case
There are four basic elements to a medical malpractice claim:
Duty. You had a doctor-client relationship, which put the doctor under a duty to provide you with medical care in line with the accepted standards of the medical profession;
Breach of duty. Your doctor or health care provider breached their duty to you through a medical mistake that fell below the standard of care as determined by a medical expert;
Causation. You or your child suffered injuries that were a direct result of the doctor's actions (as opposed to some extraneous factor); and
Damages. You or your child suffered actual harm.
In short, proving medical malpractice comes down to two things: Establishing that the doctor made a mistake violating the standard of care and showing that mistake caused your child's birth injury.
"You have to prove that the care was not within the accepted standards of medical practice—that is, what a reasonably competent practitioner would have done under the same or similar circumstances when faced with a patient in the condition of the plaintiff at that time," Greenwald says.
A common example would be when a doctor decides to deliver a baby vaginally when a Cesarean section is called for, and as a result, the baby suffers fetal distress and a collarbone fracture. If the doctor had ample time and opportunity to ascertain the potential complications, the failure to perform the C-section would constitute malpractice.
Expert Witnesses are Essential in Birth Injury Cases
Unlike many other personal injury scenarios, such as a car accident, establishing the elements of medical malpractice cannot be done without the assistance of expert testimony.
The judge and/or jury need to hear from qualified professionals who can establish the baseline "standard of care" and explain how your healthcare provider deviated from it.
Getting an Affidavit or Certificate of Merit for Your Birth Injury Claim
In many states, the law requires all medical malpractice plaintiffs to file a "certificate of merit" before bringing a lawsuit against a healthcare provider. In Maryland, where Greenwald practices, plaintiffs must submit the certificate 90 days before filing a lawsuit.
This certificate is basically an affidavit signed by a medical expert qualified in the same field as the defendant. It sets forth the basic elements of the malpractice claim, including the applicable standard of care, how the medical professional deviated from that standard, the specific injury to the child arising from that deviation, and what the defendant could have done differently to avoid or prevent that injury.
The rationale for this requirement is that certificates help reduce the number of weak medical malpractice claims, thus increasing the efficiency of the court system and saving legal expenses for the parties involved.
How Do Lawyers Prepare for a Birth Injury Claim?
Each case is circumstantial, but the thing they all have in common is the exhaustive amount of research that goes into a birth injury claim.
Greenwald seeks out every medical record and piece of paper associated with the pregnancy and birth, including:
Prenatal records;
Labor and delivery records
Neonatal records;
The baby's chart;
The fetal monitor strip;
The results of any MRIs or spinal taps that may have been done; and
Genetic records to determine if other factors may be involved.
"They take a lot of time," says Greenwald, who has handled cases ranging from inappropriate use of an instrument to deliver the baby (e.g. forceps, vacuum extractors) to failure to recognize asphyxiation on the fetal strip.
"You have to have expert testimony in the special areas that are involved and the medical area. You may need an obstetrician, a neonatology expert, a neuroradiologist, or a pediatric intensivist—and that doesn't include a damage expert and life-care planner to determine what the child needs, or an economist to say what the cost will be. These cases are very expensive."
Arbitration and Limits on Medical Malpractice Awards
Some states allow either party to waive arbitration, a form of alternative dispute resolution that avoids going to court. If you do opt for arbitration and lose, you can still file a medical malpractice lawsuit, but the arbitrators' decision—known as an award—will normally be considered accurate by the judge and jury.
And if you lose a lawsuit following arbitration, you can be held liable for the defendant's legal fees and related costs.
States often place strict caps on the amount of pain and suffering damages that a judge or jury can award in a medical malpractice case. In Maryland, for example:
The cap for new medical malpractice claims arising from a doctor's negligence is $800,000;
If the child died as a result of the defendant's malpractice, the caregivers may seek up to $1 million in non-economic damages on a wrongful death claim.
"That cap does not affect the costs of taking care of the child," Greenwald adds. "There's no cap on the economic loss—only the pain and suffering."
Consult a Medical Malpractice Attorney About Your Birth Injury Claim
If your child was injured during the birthing process and you believe it was due to the negligence of a doctor or other healthcare professional, speak with an attorney who has experience in birth injury and medical malpractice lawsuits as soon as possible.
Many medical malpractice attorneys at personal injury law firms provide free consultations to learn about your case and for you to learn about their legal practice and background. An experienced attorney will understand your state laws, court procedures, the statute of limitations for bringing a lawsuit, and the experts who are needed to start evaluating the viability of your claim.
Use the Super Lawyers directory to find a reputable and experienced birth injury lawyer in your area. For more information about this legal area, see our overview of birth injury law and related legal content on medical malpractice.
What do I do next?
Enter your location below to get connected with a qualified attorney today.
State Birth Injury articles
Related topics
Attorney directory searches
Helpful links
Find top lawyers with confidence
The Super Lawyers patented selection process is peer influenced and research driven, selecting the top 5% of attorneys to the Super Lawyers lists each year. We know lawyers and make it easy to connect with them.
Find a lawyer near you