How to Solve an Impasse in a Business Dispute
Michigan mediators share the tips of their trade
By Trevor Kupfer | Last updated on January 11, 2023
Use these links to jump to different sections:
Gene J. Esshaki
had his first official mediation case in the early '00s, shortly after that form of alternative dispute resolution (ADR) was formally recognized by Michigan courts. A woman had hired a contractor to put new gutters on her home. The contractor warned her that he could do so, but she was in need of a new roof, and, without one, might experience leaks. She understood the concern, but couldn't afford the roof, so told him to proceed with only the gutters.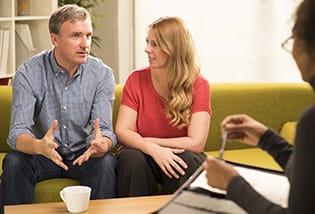 "Well, he put the gutters on and, sure enough, she got a leak," recalls Esshaki, of Abbott Nicholson in Detroit. "So she filed a dispute claim and he says, 'I'm not dodging this at all. I told her she needed a new roof and she couldn't afford it.' And the woman was very honest: 'That's true, but now I've got leaks coming in my house.' So given that it was nearing the end of the roofing season, I said to the contractor, 'Could you put a new roof on her house and would you be willing to do it without a profit?' 'Yes.' 'How much would it cost?' 'Fifty percent of the original quote.' I asked the woman if she'd do it, and she said, 'Absolutely.' The case was resolved. She got a new roof. The contractor was happy. He got rid of his warehoused materials. The men had one more job to work. It was a complete and total success." This was the ideal situation for a mediation: The two sides got a neutral third party to hear each side and suggest a resolution—doing so quickly, with both sides satisfied. But that's not always true. Occasionally a case will come to an impasse. Thankfully,
experienced mediators
have many strategies to overcome it. Here are some of them.
Bargaining Chips Other Than Money
"In business cases, money is almost always the issue," says
Jerome F. Rock
, an arbitrator and mediator in Grosse Pointe Park. One side wants a specific amount to satisfy the issue, and the other won't budge. "What I try to focus on is, 'What can you put on the table other than money?'" says Rock. "There are sometimes things that can counter-balance the singular focus on money: extending the terms of noncompete agreements, extending lease terms, making a lease termination easier. Exchanges like that can really help reach a settlement." It's typical for both sides to split the cost of a mediator, but Rock has had situations where that bill is deferred to the other side. So even a fee can be a bargaining chip in the negotiation process.
Bracketing the Money
When it still comes down to the money, Esshaki tries another tack. If, for example, one side demands $1 million and the other won't give more than $500,000, he suggests a bracket. "It means the plaintiff will come down to $900,000, and the defendant will come up to $600,000, and then we'll negotiate in that field," he says. "It doesn't necessarily mean we're going to end up at $750,000. It could be $650,000, it could be $700,000, it could be $850,000. We don't know. But by getting them each to move a little bit, we've broken the impasse and committed to negotiate further."
Taking a Breather
Most mediations can be solved in the first session, the attorneys say, but sometimes not. In those cases, taking a step away—adjourning, for the time being—can be the best tactic for conflict resolution. "What invariably happens is they get a chance to think about it, to talk to their lawyers about it, and talk to people in their organization. Then you reconvene and see if there's movement," Esshaki says. "We don't want them to give up hope," Rock says in situations where the first session isn't fruitful, "so we assess what needs to be accomplished before we reconvene. A breather might be needed—high emotions need to be cooled. It might be more facts or resources are needed. There are a host of reasons why it might not conclude in one session."
Eliminating Confirmation Bias
As with many legal endeavors, things can get heated and emotional in a mediation. So having the right neutral is key. "We need to eliminate confirmation bias—that someone is absolutely convinced they're right and all the facts that they see support their conclusion that they'll win undoubtedly," says Rock. "They're blinded. We have to expose them to the idea that an outside party might draw different conclusions. Just making that suggestion is often a big step to get them to then engage in compromise."
The Mediator's Recommendation
A mediator with experience—especially in the subject matter of the dispute—should have a good sense of the value of a case, Esshaki says. "So I'll give you a recommendation, and it's non-binding. Either side has the ability to accept or reject it, but I need to have your written acceptance or rejection confidentially within five days," he says. Each side then accepts or rejects that recommendation, confidentially. "It's called a blind acceptance," Esshaki says.
The Threat of Litigation
Another way to get through an impasse, Rock says, is to have a discussion about what might happen if the sides don't budge. "We have candid discussions about the costs of litigation," he says. "Look at your staff time, the attorney time for discovery, witnesses, experts, filing motions and so on. In many instances, you start with a claim of hundreds of thousands of dollars, and an impasse could lead to a situation where you spend as much as you try to get. The quicker you get them focused on realistic costs, they get a sense of reality. A sense of righteousness and unfairness can really cloud rational thinking. So bringing the threat of costs up front is really valuable." Another way to return to rational thinking is: "You negotiated to get
into
this contract. Why are you so reluctant to participate in negotiations to extricate yourself from the resulting problems?" Rock says. Emotions also tend to focus on how a party was wronged, so another way to move beyond that is to envision what's next. "Stop talking about the past, and concentrate on the future," Rock adds.
What do I do next?
Enter your location below to get connected with a qualified attorney today.
Additional Business/Corporate articles
Related topics
Attorney directory searches
Helpful links
Find top lawyers with confidence
The Super Lawyers patented selection process is peer influenced and research driven, selecting the top 5% of attorneys to the Super Lawyers lists each year. We know lawyers and make it easy to connect with them.
Find a lawyer near you