What Illinois Requires in Parenting Plans for Child Custody
How to draft a parenting plan to appease the Illinois state courts
By Doug Mentes, Esq. | Reviewed by Canaan Suitt, J.D. | Last updated on March 29, 2023
Use these links to jump to different sections:
As of January 2016, there are new child custody laws in Illinois that significantly change the way custody of children is determined. These changes affect nearly all parts of the process to decide parents' rights and child-related issues.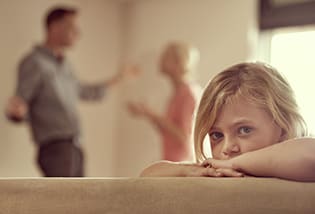 Among the biggest changes in Illinois law are that the labels of visitation rights and child custody are now gone—replaced by the new concepts of "parenting plan" and "allocation of parental responsibilities."
A proceeding to establish allocation of parental responsibilities still begins with a parent filing a petition with the Illinois court, but after filing, the requirements and procedures are changed greatly from the past.
The Parenting Plan Process
Within 120 days of service or filing of the petition for allocation of parental responsibilities, each parent must file with the court a proposed "Illinois parenting plan."
The plan may be filed jointly if there is agreement between the parents. Or, each parent may file their own proposed parenting plan with the court. If the parents cannot agree to a plan, the court is required to order the parents participate in mediation to resolve their differences. The parents will share the cost of mediation unless the court determines those costs should be waived.
If parents do come to an agreement on a parenting plan, that plan will be adopted by the court. However, in rare situations, the court may find the agreed-to parenting plan is not in the best interests of the child. If the court denies adopting an agreed-to parenting plan, the court must express its reasons for doing so.
If mediation is unsuccessful and the parents cannot agree on important decisions to a parenting plan, the court will hold a hearing or trial. The court is required to take each parenting plan into consideration and will order a parenting plan that is in the best interests of the child.
What's in the Parenting Plan?
Certain information is required to be a part of the parenting plan.
The most significant portions of the parenting plan are the parenting time schedules and the allocation of significant decision-making responsibilities. A parenting plan must designate whether one or both parents have authority to make major decisions for the child's education, health care, religion and extra-curricular activities. A mediation provision will be required unless one parent is allocated all significant decision-making responsibilities.
Parenting time within the parenting plan must be either a schedule that designates which parent's home the minor child will reside on given days, or a method for determining such a schedule in sufficient detail to be enforced in a subsequent proceeding. Other information required in the Illinois parenting plan includes:
Each parent's right of access to the child's medical and school records
Which parent will receive federal or state benefits as custodian (like dependent exemption and child tax credit)
The child's residential address and contact information for school enrollment purposes only
Each parent's residence address, phone number and place of employment
A requirement that a parent changing his or her residence provide at least 60 days prior written notice of the change to any other parent
A requirement each parent to notify the other of emergencies, child's health care, and travel plans
Transportation arrangements for the child between the parents
Provisions for communications with the child during the other parent's parenting time
Provisions for resolving issues arising from a parent's future relocation
Provisions for future modifications of the parenting plan, if specified events occur
Provisions for the exercise of the right of first refusal, if so desired
Getting Legal Help
With the changes to Illinois child custody law, it is important that parents understand how these changes will affect their rights and responsibilities to their child.
Parents who are facing an impending custody case can prepare themselves better by consulting with an experienced Illinois family law attorney or child custody attorney prior to filing their case. Many law firms offer a free consultation and legal advice for other family law matters, such as child support or legal custody.
If you'd like more general information about this area of the law, see our custody and visitation law overview.
What do I do next?
Enter your location below to get connected with a qualified attorney today.
Additional Custody & Visitation articles
Related topics
Attorney directory searches
Find top lawyers with confidence
The Super Lawyers patented selection process is peer influenced and research driven, selecting the top 5% of attorneys to the Super Lawyers lists each year. We know lawyers and make it easy to connect with them.
Find a lawyer near you