How Do I Terminate Parental Rights in Minnesota?
Here's how it works in Minnesota, but it's quite difficult
By Doug Mentes, Esq. | Reviewed by Canaan Suitt, J.D. | Last updated on March 29, 2023
Use these links to jump to different sections:
Co-parenting for unmarried biological parents can often be frustrating. Unfortunately, for some unmarried birth parents, co-parenting is always frustrating.
One parent may feel the other parent puts their own interests above those of the child; carries most if not all of the child-raising load; and that the other parent is only a burden to them and the child. That immense frustration sometimes leads concerned parents to believe eliminating the other parent from the child's life is in the best interest of the child.
Although rare, the problem parent can certainly agree to the termination. But short of that, terminating the other parent's custody rights to your child is a very difficult process, and is rarely ordered by a judge or family court referee.
What Needs to be Proved for a TPR
First and foremost, parents must keep in mind that the over-arching standard in all child custody matters is determining what is in the best interest of the child.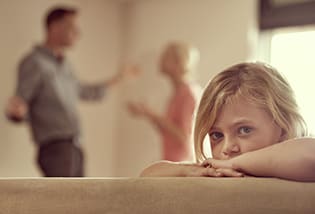 Understandably, some parents have trouble separating what is in the child's best interest from their own interests. One parent's disrespectful conduct toward the other parent will certainly spill over into the parent-child relationship. But that behavior on its own does not demonstrate an inability to provide adequate care for the child.
Minnesota has long recognized the substantial and fundamental right of natural parents to enjoy the custody of their child, and that a legal parent should not be deprived of this right "except for grave and weighty reasons." To reach the point where a parent may be considered for a termination of parental rights, the situation must be dire.
Examples might include a parent that has done one or more of the following:
Abandoned the child for a significant period of time
Been diagnosed chemically dependent by a qualified expert and refuses treatment
Had other termination proceedings for another child
Been determined "palpably unfit" to parent the child
Consistently refused to provide necessary food, clothing, shelter or education for the child's well-being
The last two examples are subjective standards that some frustrated parents will convince themselves apply to the other parent.
But these parents must be cautioned: A court's opinion of whether the other parent is not consistently meeting the needs of the child or is "palpably unfit" will require clear and convincing evidence of significant negative behavior, or living conditions.
For example, previous termination cases show parents that live in condemned housing, or have significant mental illness incapacity that prevent them from adequate parenting likely into the foreseeable future.
How to Seek a Termination of Parental Rights
In Minnesota, a termination of parental rights matter must be accomplished in the juvenile courts.
Filing a involuntary termination of parental rights case is typically around $400, but that fee may be waived if you meet certain income guidelines. It will be a long process, likely involving one or more expert evaluations of the parties and child and several court hearings.
Further, even if a court agrees a parent is clearly unfit, is not providing financial support or needed care—that may not be enough.
Often, the law requires the court ensure that reasonable efforts are made to give the problem parent an opportunity to self-help and correct the concerning issues. Typically, the county social services agency becomes involved here to assist the problem parent in curing the alleged conditions.
Get Legal Help from a Minnesota Family Law Attorney
It's a huge risk for a parent to forego meeting with an experienced family law attorney to evaluate their case before filing for termination of parental rights.
In many cases, objective counsel will strongly caution parents that the problem parent's conduct, as concerning as it is, falls short of the standard necessary to terminate parental rights.
In those cases, an experienced family law attorney can provide legal advice and general information to explain the alternatives to the concerned parent, which will commonly involve a variety of less complex options that can be pursued within the family court.
For more information on this area, see our overview of legal custody and visitation law.
What do I do next?
Enter your location below to get connected with a qualified attorney today.
Additional Custody & Visitation articles
Related topics
Attorney directory searches
Find top lawyers with confidence
The Super Lawyers patented selection process is peer influenced and research driven, selecting the top 5% of attorneys to the Super Lawyers lists each year. We know lawyers and make it easy to connect with them.
Find a lawyer near you