A Vaccinated Workforce Doesn't Have to Mean a Mandate
What some Michigan employers are doing to ensure a safe work environment
on June 1, 2021
Updated on January 23, 2023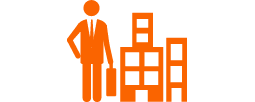 Business attorneys' phone lines have been ringing nonstop ever since the COVID-19 pandemic, with employers needing to hit a constantly moving target when it comes to compliance. Early in 2021, though, the questions started shifting from, 'How do we avoid spreading Coronavirus?' to 'How do we encourage employees to get the COVID vaccine?'
"I'm getting calls from all different industries, with employers trying to tread carefully," says Leigh Dones Moss, a business law attorney at Moss Law in Bloomfield Hills. For one, they want to stay within the bounds of the law. For another, they don't want to upset people or be forced to make terminations. And above all, they want to stay safe.
"Some employers want to mandate vaccinations. Some employees want a mandate from their employers. Some want to mandate it for their customers or services," says Dones Moss. "'Are we allowed to mandate it? I want to require it, but I don't want to require it, you know.' So I have been advising businesses on how to tread carefully and still obtain the result, which is a vaccinated workforce."
Here is what Dones Moss has told them.
The Carrot, Not the Stick
One of her clients has an office with 11 employees. Ten of them are vaccinated. One is not, and the employer has reason to believe they are an anti-vaxxer. So what do they do?
"One of the suggestions that I made to him was that he provide an incentive for people to be vaccinated," she says. "For those people who have already been vaccinated, he will give them a paid day off if they show him the vaccination cards. And for anyone who is not yet vaccinated, he will offer them a paid time off to go get vaccinated."
Dealing with Contractors
Dones Moss has another client in the therapy field who deals with roughly 10 independent contractors.
"That's a tricky one," she says. "On the one hand, if you are contracting with parties, you can mandate anything you want. You can say, 'I only want to deal with vendors who have a vaccine policy because I don't want someone to come into my building with COVID and then get my employee sick.' On the other hand, in this office setting, you have to be very careful that you don't turn your independent contractors into employees by making certain employment demands."
In this case, she advised having a group conversation, the content of which could go something like this: "What do we think makes sense for our joint, shared business space and implementing health care regulations for all employees? Oh, all of you are vaccinated except for one person. Hmm, how can we address the situation? How about if you stick with tele-therapy and the rest of us can do in-person therapy? Are you comfortable with that? Is that something we all feel comfortable with? Because everybody has a choice because you're all independent contractors."
Medical Questions and the Americans with Disabilities Act (ADA)
By law, you can't inquire too deeply about workers' medical histories or records, Dones Moss says.
"So private companies actually can mandate vaccine requirements, but they have to do it without violating the ADA and Title VII, which allows people to exemptions from vaccinations for religious reasons or for health reasons," she says.
Saying you're concerned the vaccination wasn't properly tested and will cause future harm is not a valid health reason, Dones Moss says. "The ADA and federal laws requires that you either provide some kind of medical justification —a verification from a doctor that there is a medical reason or a side effect reaction, such as a note that they can then file away."
Under federal government law, employers are allowed to ask your vaccination status and for your vaccination card and can even make a copy, she adds. "But then you have to maintain it, under lock and key, separately from the employee file because it's a medical piece of information."
If the employee refuses to show proof, Dones Moss says, "you have to be careful about how you approach the next step so you're not violating any ADA regulations, which prohibit medical inquiries." An experienced Michigan employment lawyer may be able to advise you on this point.
If an employee's health or religious beliefs are valid, an employer must make accommodations for them.
Reasonable Accommodations
Examples of how to accommodate an unvaccinated employee could range from allowing them to work remotely to staying masked and remaining six feet away from others at all times.
"There was a case where a fire department wanted to mandate the COVID-19 vaccine, and one of the employees refused. They offered him an accommodation: instead of being out on the ground as a firefighter, they offered him an accommodation to work within the office setting," Dones Moss says. "He rejected the accommodation and that's what led to the lawsuit. And the court said, 'Yes, you can mandate vaccinations. Yes, you made a reasonable accommodation. He rejected it. You can fire him.'"
Hiring & Firing
When we spoke to Dones Moss, there was a bill pending in Michigan that would prohibit private employers from discriminating against unvaccinated workers, including mandates of any kind. While Dones Moss doesn't think it will pass, such measures may become law in other states. Barring that, employers are allowed to be selective in their hiring and firing practices, so long as they don't discriminate on other grounds.
"As it turns out in the therapy office example, the therapist who's not vaccinated is moving away. So, moving forward, [the employer] will make vaccination a condition of contracting with them."
And in the other example, where the employer is offering an incentive, what happens if it doesn't work?
"He's trying, but I suspect that this employee isn't going to be tempted by that offer," Dones Moss says. "So I think he's going to have to decide whether or not he is willing to keep that employee. Right now, they're at-will employees, so there's nothing on the books that prevents them from terminating that employee. They can require vaccination on the basis that he's being a direct threat to others in the office."
For more information, see our overviews of labor law, wrongful termination and/or employment law.