When Entertainers Become Targets
That's where entertainment and IP attorneys come in
on July 1, 2006
Updated on August 16, 2022

LL Cool J hit it big with his first album, but some other guy claimed his was the voice on the album. It's the kind of thing that can land a fledgling artist in Milli Vanilli territory. Fortunately, LL Cool J hired a good entertainment lawyer, Charles Ortner, a partner with Proskauer Rose and National Legal Counsel to the National Academy of Recording Arts & Sciences. "As soon as an artist starts to become successful," he says, "they are a target."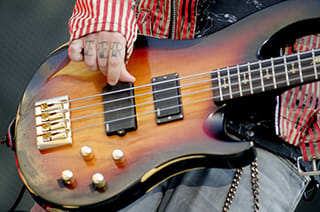 Entertainment lawyers are misunderstood, says Michael Rudell, a founding partner of Franklin, Weinrib, Rudell & Vassallo and a past chair of the American Bar Association Forum on the Entertainment and Sports Industries. They handle contracts, copyright disputes and intellectual property in the performing arts. "Most of our time is spent representing [stars] in intellectually challenging and demanding transactions," says Carole Aciman of Hughes, Hubbard and Reed, who handles media giants like MTV, Playboy and Wenner Media.
Richard Heller, a member of the Committee on Entertainment and Sports Law of the New York City Bar and a partner with Frankfurt Kurnit Klein & Selz, says the entertainment industry entails a vast array of legalities. John Breglio, a partner with Paul, Weiss, Rifkind, Wharton and Garrison, says a love of theater helps him relate to his clients. With 35 years as an entertainment lawyer, Breglio says, "The great thing about this job is [that] something new can happen every day—and it always does."
Even the savviest celebrities would be in trouble without a competent attorney watching their back. So in the minds of their clients, it is these talented lawyers who are the real stars.
For more information on this area of law, see our entertainment and sports overview.
Other Featured Articles
How musical acts in Nashville can claim and defend their names