What Constitutes Healthcare Insurance Fraud in California?
An overview of the California Penal Code, self-referrals and kickbacks
on November 18, 2019
Updated on January 26, 2023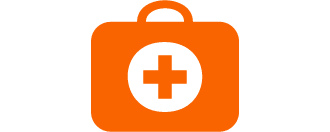 Insurance fraud is any act committed in order to improperly take advantage of the health insurance process. Fraud can be committed by both individual claimants and third-party businesses. Gregory D. Pike is an attorney with Knox Ricksen in Walnut Creek who has handled several of these cases, both on behalf of insurance companies and individuals.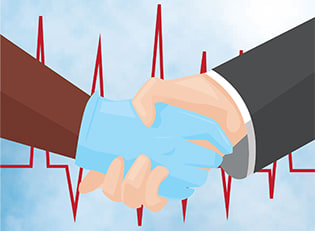 "The nature of the problem and who brings it to our attention determines whether the action is maintained as a whistleblower action, where someone is suing to alert the local county DA or the Department of Insurance in California, or they are direct victims. So those would be insurance companies that have paid out indemnity dollar or healthcare benefits because they were taken advantage of by a fraudulent scheme," Pike says.
In California, insurance fraud and healthcare fraud are regulated by a wide range of criminal and civil laws, including the California Insurance Fraud Prevention Act and the federal False Claims Act. "The case law that's been developed in probably the last five years in California has really expanded the definition of insurance fraud wide enough that you could drive a bus through it," Pike adds.
Here, you will find an overview of three other important health insurance fraud regulations in California.
The California Penal Code: Sections 548, 549, 550, and 551
Under the California Penal Code, it is unlawful to intentionally defraud an insurance company. Individuals who violate these statutes may face serious criminal charges. Specifically, the relevant sections of the California penal code are as follows:
California Penal Code § 548: It is against the law to dispose of personal property or another person's property for the purposes of making a fraudulent claim.
California Penal Code § 549: It is against the law for an individual to refer another person to a doctor/medical provider or an auto repair company for the sole purpose of filing an insurance claim.
California Penal Code § 550: It is against the law for a person to sign insurance provider documents that they know to contain false information.
California Penal Code § 551: It is against the law for mechanics and other car repair companies to provide a commission for insurance-based repair referrals.
One of the key points to understand about these sections of California law is that they can be used to bring criminal insurance fraud claims against individual policyholders, auto repair technicians, medical professionals and health care providers. Any party that knowingly commits or facilitates fraud may face charges.
Prohibited Self-Referrals, Kickbacks and Fee-Splitting
For medical practitioners, there are important federal laws and regulations governing healthcare and insurance fraud. This set of interwoven federal laws is often referred to as the 'Stark Law'—it governs fraud, abuse, self-referrals, kickbacks, and fee-splitting. Essentially, medical providers that participate in federal health programs are forbidden from making self-referrals. Though, these laws are notoriously complex and there are exceptions. Medical practitioners that violate the Stark Law could be subject to serious penalties, including up to a $15,000 fine per offense and a temporary suspension or permanent ban from participating in government health programs.
The Moscone-Knox Professional Corporation Act
The Moscone-Knox Professional Corporation Act is a California state law that governs professional corporations. These are businesses that provide professional services that can only be lawfully rendered by individuals who have the appropriate license. Many medical practices are organized under this statute. Notably, the Moscone-Knox Professional Corporation Act has strict rules regarding who can own such a business. For the purposes of insurance law, this is important because a person who controls a professional corporation in violation of Moscone-Knox may be violated self-referral, kickback, and fee-splitting regulations.
How Long Do These Cases Take to Resolve?
"I've been involved in cases where we've sued law firms because they were run by laypeople who were submitting claims, then getting the money from the insurance company, and then pocketing the money instead of paying out the persons that were injured," says Pike. "The defense in that was, 'This isn't insurance fraud because there's no intrinsic fraud involved in the claim itself'—no staged accidents, no billing for unrendered treatment, no falsified medical records."
In the end, Pike and his plaintiffs still won. But like many of the cases in this area, it took a long time.
"That case started in 2012 in the investigative stage, and the court of appeal issued its ruling and decision in July 2019. I have one case venued in Los Angeles County right now that I started working on in 2010."
In any event, it's best to work with an attorney experienced in healthcare insurance fraud if you're considering taking legal action. Click here to see how these cases are often resolved.
For more information on this area of law, see our overviews of health care law and insurance coverage.