Do's and Don'ts of an Online Startup in New York
Answering the Basic Questions
on September 21, 2016
Updated on January 26, 2023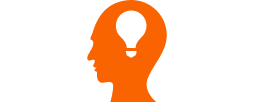 When your grandfather wanted to start a small business, he had to find a location, negotiate a lease and hang a shingle.
Now it's often a matter of opening a laptop.
Take Nick Zhou. About three years ago, Zhou, a New York-based entrepreneur, had an idea for an online startup. He and some friends had all recently lost loved ones. "I lost my grandmother," Zhou says, "and I realized I knew pretty much nothing about her." As he started to learn more from his father, he says, "I wished there was a place to document and preserve her life stories, with photos, videos, artwork and documents, but there was no convenient way to share these memories and stories. I knew a website was called for."
He also knew a lawyer was called for. He had started other small companies, both online businesses and offline, and knew from experience that "you don't have a company until you are registered, and the second you need to register you need a lawyer."
Three Basic Questions
Zhou is not the only one dreaming of becoming the next Mark Zuckerberg.
According to the Global Entrepreneurship Monitor report, 69 percent of new businesses launched in 2012 operated out of the home. Zhou says there are more similarities than differences between online and offline startups. Attorney Jerrold B. Spiegel agrees.
"There is a pretty standard process when a client comes with a business idea," says Spiegel, a business/corporate attorney with Frankfurt Kurnit Klein & Selz. It involves these three basic questions:
What is the business?
Who is involved?
How is it being funded?
"Then we discuss how to create the elements that are necessary to ensure the business minimizes risk of liability."
Fights Will Happen
Do you have a business partner?
"Even if you only have an oral agreement about something, we need to know," says Michael Zussman, an intellectual property attorney with Cowan DeBaets Abrahams & Sheppard. "Everyone is friends when they start a business. They are excited about the future. It's like getting married. No one thinks that one day we will be fighting about money, about firing someone, about raising $500,000. People don't think about the fights, but fights will happen. You need to think about that ahead of time."
While these aspects of an online startup aren't much different from the brick-and-mortar variety, things change once you focus your business strategy on intellectual property.
Copyright Protection
"Step one: Get your IP house in order," says Clark W. Lackert of Reed Smith. "You have to remember you are taking your brand to a broad audience. You are investing in an online presence, and you must build up an IP infrastructure to protect yourself. This is the cornerstone."
Copyright protection is also key. "There is a common misconception that all online material is public domain, and you can just take stuff and copy it," Lackert says. "In the brick-and-mortar world, some of these infringements may fly below the radar … but online you need to be very careful that you don't infringe other copyrighted material—like pictures, graphs, charts and copy."
Other things to consider for your startup as a business owner include terms of use, privacy, security and vendor contracts.
"Get all your ducks in a row," Lackert says. "It is not expensive, but it is important to do it right when you start, or later on there could be serious problems."
For more information on this area of law, see our intellectual property overview.