How Do I Protect a Trademark or Copyright Internationally?
Tips from a New York attorney when looking abroad for your intellectual property
By Super Lawyers staff | Reviewed by Canaan Suitt, J.D. | Last updated on May 4, 2023 Featuring practical insights from contributing attorney Michael R. Graif
Use these links to jump to different sections:
In an increasingly globalized world, more and more individuals and companies are engaged in international business. For those who rely on the value of their intellectual property (IP), this raises an important question: How does one protect them in a foreign country?
The answer? It depends. "From an international perspective, there's no such thing as an international copyright or an international trademark," says Michael R. Graif, an IP attorney at Mintz in New York City. "But there are treaties."
Trademarks and copyrights operate very differently, as do patents, and how they're treated varies from country to country. Below, you will find an overview of the most important things that you need to know about protecting a trademark or copyright in a foreign country.
Copyrights May Not Require Registration, But There Can Be Benefits
As explained by the U.S. Copyright Office, copyright protection in the United States is automatic; it applies from the first moment that a work is created. Similar rules apply in many countries around the globe. As such, while you may not need to register a copyrighted work internationally, there can be considerable benefits to doing so.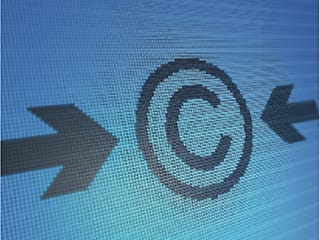 Most countries are party to the Berne Convention, Graif notes, which provides international recognition of copyright rights.
"So if I have a copyright in the United States, I can enforce it in the United States, but I can also enforce the same copyright in a different country that is party to the Berne Convention under that country's law," he says.
"You need a copyright registration in the U.S. in order to sue in federal court, and you have certain advantages with respect to damages for infringement if you register your copyright in the United States within three months of publication. You can then collect statutory damages.
"Interestingly, foreigners do not have to register their copyright in the United States in order to sue, because the Berne Convention provides that they shouldn't have to go through formalities in order to enforce their copyright in the United States—even though the domestic party would. In the same manner, a U.S. entity or a U.S. copyright holder doesn't have to go through any formalities in any other country party to the Berne Convention in order to enforce their copyrights in another country."
Trademarks are Territorial
Individuals and businesses that hold important intellectual property need to know that patent and trademark rights are fundamentally territorial. In other words, holders must file for protection in each individual country where intellectual property rights protection is sought.
"There's no such thing as an internationally effective trademark, really," Graif says. "There is something called the Madrid Protocol, which most countries are party to."
Under the Madrid Protocol, trademark applicants in the United States have the ability to submit an international trademark registration that will be filed concurrently in more than 80 countries.
"You can file an international application through your home country's office, and it has to be based on an application or registration in your home country," Graif says. "So, if I have a U.S. application for a trademark and I want to file that same trademark application, I can file a Madrid Protocol application through the USPTO and designate the member countries in which I want to file and pay all the fees to one office."
If something happens with your base application within the first five years, Graif adds, your international protections could also be invalidated. "So I typically recommend that, if the U.S. mark is in the application stage and is not guaranteed to register, that clients file individually in the countries in which they want to protect and not use the Madrid Protocol because of that potential vulnerability."
How an Experienced Intellectual Property Attorney Can Help
If you have questions about trademark protection or copyright law in a specific country, you should seek professional legal guidance. "It's difficult to navigate on one's own, though not impossible," says Graif, "but I can't say I would recommend it."
All international intellectual property issues must be dealt with on a case-by-case basis. What you will be required to do to protect your rights depends on the nature of your intellectual property and on the particular laws in the country or countries in which you are attempting to secure protection.
With many countries, there are well-established treaties in place. However, with other countries, including China, protecting trademarks, copyrights, or patents is more challenging. An experienced New York intellectual property attorney will be able to review your case and advise you on what you need to do to protect your rights. Do not assume that you are automatically protected simply because you registered intellectual property in the United States.
For more information on this area of law, see our overviews of intellectual property and trademarks.
What do I do next?
Enter your location below to get connected with a qualified attorney today.
Related topics
Attorney directory searches
Find top lawyers with confidence
The Super Lawyers patented selection process is peer influenced and research driven, selecting the top 5% of attorneys to the Super Lawyers lists each year. We know lawyers and make it easy to connect with them.
Find a lawyer near you