How Do I Protect a Patent Internationally?
Tips for when you're seeking to protect intellectual property abroad
By Trevor Kupfer | Reviewed by Canaan Suitt, J.D. | Last updated on November 2, 2023 Featuring practical insights from contributing attorney Steven G. Saunders
Use these links to jump to different sections:
Commerce in the 21st century is global. While most business owners focus on the increase in opportunities and potential revenue, it's important to also note that the responsibilities and risks are likewise much higher. In the realm of brand protection and intellectual property (IP), for example, due diligence in the United States is probably not going to cut it.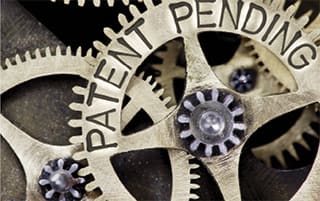 So how do you go about protections in a foreign country? It depends. Copyrights and trademarks work one way, while patents are another matter entirely, says Steven G. Saunders, an IP attorney at Nutter McClennen & Fish in Boston who primarily handles just that.
"Back in the old days, if you wanted to file a patent overseas, you had to put paper on a boat and wait until it goes across the ocean. Today, obviously, that's not necessary."
So what patent processes should you be aware of in today's world?
Two International Treaties You Should Be Familiar With
In addition to the processes of the U.S. Patent and Trademark Office (USPTO), you must become familiar with:
The Paris Convention for the Protection of Industrial Property; and
The Patent Cooperation Treaty (PCT).
"These are very common mechanisms for protecting your technology overseas because, today especially, almost every client I have files heavily overseas. Very rarely do people file just in the U.S.," explains Saunders.
1. The Paris Convention
The Paris Convention involves 177 signatory countries and essentially says: If you file for patent protections in one of them, you have one year to file an international patent application in any of the others.
"So, if we file today in the U.S. and one year from today, we file in Canada, the filing date of Canada will be today, not one year from now," Saunders says. "That means if somebody invented something tomorrow, they couldn't use it to show that my invention is not patentable."
2. The Patent Cooperation Treaty (PCT)
In the 1970s, the U.S. decided to go a step further and entered into the PCT. "It kind of piggybacks on the Paris Convention to say, 'If within one year of your first filing date, you file this thing called a PCT application, then we'll give you another year and a half to file in another country.' That's just about every country in the world," Saunders says.
"So basically, we file today. Then a year from now, we file the PCT application. And then I have another year and a half after that. So I have, essentially, two and a half years from today to file in any other countries."
Other countries' patent applications have the same general requirements (such as the World Intellectual Property Organization and European Patent Office), Saunders says: They want to make sure something is new and that it has an "inventive step,"—a term analogous to the U.S. requirement of "obviousness."
International Patent Protection: An Expensive Juggling Act Requiring Legal Expertise
Unlike some forms of IP protection, patents are difficult to navigate on your own and often require a lot of time and money. "You need counsel for this. Unless you're an attorney in-house, inside of a company, it's too hard to navigate," Saunders says.
In addition, the work requires legal partners abroad because U.S. attorneys typically aren't licensed to practice overseas. "I know a lot about European law because I've been working with them for years, but things change and are very specific. When I have a specific legal issue, I need to ask the experts—the people who are keeping up with it every day."
When clients work with a U.S. attorney, though, they can advise you on where it might be best to file, and they quarterback the whole process. "I have, say, five different countries I'm entering, and so I send it to five different trusted lawyers I've worked with for many years. Most patent lawyers have a network of law firms in other countries they work with. I'm telling them all, 'Put it in your own local form and file,'" Saunders says.
He's also trying to ensure all the information filed is consistent so the filing date and enforceability remain intact. "It's a juggling act. I've got to make sure that the lawyer in Europe doesn't say something contrary to the lawyer in Japan, because all of that is public—and when we're trying to enforce these patents in different jurisdictions, they might pull something out of that prosecution and hurt our chances for getting a favorable result… We're also making sure they're not narrowing the scope of protection so much that it loses its value for our client."
Each country requires a separate filing, which is where things get time-intensive and expensive. Because of this cost, most of Saunders' clients file in two or three other jurisdictions.
"In some industries, you'll want to get protection in more countries, and in some industries less," he says. "For example, pharma, they're filed all over the place because it's big bucks. You usually break it into consumer and producer jurisdictions that help you decide where you want to go. My job as their primary patent lawyer is to counsel them for the entire process."
Find an Experienced Patent Law Attorney
Visit the Super Lawyers directory to find an experienced patent law attorney in your area for legal advice. If you'd like more general information about the patent application process and this area of the law, see our patent law overview and related content on intellectual property rights.
What do I do next?
Enter your location below to get connected with a qualified attorney today.
Additional Patents articles
Related topics
Attorney directory searches
Helpful links
Find top lawyers with confidence
The Super Lawyers patented selection process is peer influenced and research driven, selecting the top 5% of attorneys to the Super Lawyers lists each year. We know lawyers and make it easy to connect with them.
Find a lawyer near you