Recovering Damages Against a Texas Local Government
How sovereign immunity can affect your personal injury claim
By S.M. Oliva | Reviewed by Canaan Suitt, J.D. | Last updated on May 2, 2023 Featuring practical insights from contributing attorney Jason B. Stephens
Use these links to jump to different sections:
If you are injured due to the negligence of a private business, you have the right to seek damages through a personal injury lawsuit. For example, if you are hit by a corporate delivery van that runs a red light, you can sue the owner of the van for his employee's negligence.
But what if the negligent owner is actually a municipal government entity, such as the City of Houston, Dallas or Austin?
Jason B. Stephens, a personal injury attorney in Fort Worth, represented the son of a mom in just such a case. "As she was getting close to the hospital where she works, a Texas DOT vehicle towing a trailer swerved into her lane of traffic," says Stephens. "She had nowhere to go, and no time to react; she suffered catastrophic injuries and ended up dying as a result."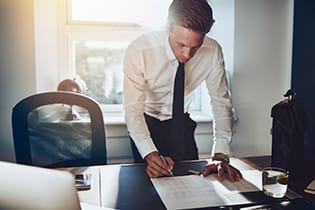 Waiver of Sovereign Immunity in Tort Cases
American law inherited the concept of "sovereign immunity" from the English common law system. In England, the idea was that "the King could do no wrong," and therefore could not be sued in court.
Similarly, you cannot sue the State of Texas or any of its political subdivisions unless there is a constitutional or legislative waiver of this sovereign immunity. "To bring a case against the state or a city is a difficult task—you can't sue for just anything," says Stephens.
The Texas legislature has in fact enacted a limited waiver of immunity through the Texas Tort Claims Act. Under this act, a person may sue the state or a local government entity for "property damage, personal injury, and death proximately caused" by a public employee's negligence, omission, or other "wrongful act" that occurs within that person's "scope of employment."
In other words, if you are injured in an accident caused by a sanitation worker driving a city-owned garbage truck, you can sue the city for damages. But if that same worker injures you off-the-job driving his own vehicle, the city cannot be held liable.
Governmental vs. Proprietary Functions
There is a critical distinction in Texas law between "governmental" and "proprietary" functions. The Tort Claims Act only waives immunity with regard to the former, as there is no immunity for the latter.
A governmental function refers to a duty imposed on a local government by law, such as providing police and fire protection services. The Tort Claims Act actually lists 36 separate categories of governmental functions.
A proprietary function, in contrast, is one that the municipality chooses to provide at its own risk, such as operating a public utility or "amusements" for the benefit of its residents.
Limits on Damages
While the Tort Claims Act waives sovereign immunity for liability arising from governmental functions, it does so only under certain conditions.
The Act limits a municipal government's damages to "$250,000 for each person and $500,000 for each single occurrence for bodily injury or death." If there is property damage, the municipality's damages are limited to $100,000 "for each single occurrence." This would include, for instance, damage to a plaintiff's car.
In Stephens' case, there was clear liability on behalf of the Texas DOT driver; the attorney won $250,000—the maximum allowed by state law—for the son.
"There was just no way around trying to obtain more than the $250,000 from the state of Texas," he says. "One of the issues that we had is that the cap has been in place since 1985. If we're going to have caps, it would seem reasonable and fair that we would adjust those over time for inflation. The times have changed."
For more information on this area of law, see our overviews of personal injury, premises liability, and motor vehicle accidents.
What do I do next?
Enter your location below to get connected with a qualified attorney today.
Related topics
Attorney directory searches
Helpful links
Find top lawyers with confidence
The Super Lawyers patented selection process is peer influenced and research driven, selecting the top 5% of attorneys to the Super Lawyers lists each year. We know lawyers and make it easy to connect with them.
Find a lawyer near you