When Should You Settle a Personal Injury Case?
Why a jury trial isn't always the best way to go in Texas
By Beth Taylor | Reviewed by Canaan Suitt, J.D. | Last updated on July 24, 2023 Featuring practical insights from contributing attorneys Charla G. Aldous, Kevin P. Parker and Robert C. Hilliard
Use these links to jump to different sections:
Most people's idea of a personal injury case probably includes a courtroom with attorneys doing battle, grilling witnesses and competing to sway the jury.
But that's not the way it usually goes. "Most personal injury cases settle before trial," says plaintiff's personal injury attorney Charla Aldous with Aldous Walker in Dallas. But, she adds, "It usually takes the threat of an upcoming trial to get a fair settlement."
Benefits of Settling a Personal Injury Claim
Why do the vast majority of these cases end in settlements? "Certainty," says Aldous. "Taking a case to a jury is always a gamble. And even if you win, and win big, appeals can last years."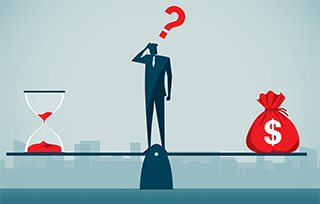 "There are risks to trial," agrees Kevin Parker, who handles personal injury appeals at The Lanier Law Firm in Houston. "You don't know what the jury is going to think… Even with a good case, there's motivation to settle because you'll get your compensation, your payment, sooner."
With a settlement, he says, payment usually comes within 30 days, but with a verdict, you have to wait for the judge to sign a judgment.
"And the lawyers file motions between the verdict and the judgment, and if there's an appeal, that could be two years easy," he says. "If you actually collect your money after the appeal runs out, you're going to collect more because you accrued interest. But it does take longer."
What To Consider Before Accepting a Settlement Offer
Of course, a number of factors must be taken into consideration when deciding whether to settle.
Obviously, you need a fair offer, but Parker lists off others: "Is the client, the plaintiff, credible? Do they have a good demeanor? Will the jury like them?" The expertise of the defendant's attorney must also be considered.
From the defendant's perspective, reaching a personal injury settlement means avoiding the risk of a large verdict and, especially in the case of a well-known company, possibly some harmful publicity.
And for the injured person, a settlement brings finality, says plaintiff's personal injury lawyer Robert Hilliard, with Hilliard Martinez Gonzales in Corpus Christi.
"You put an unusually tragic and emotional event behind you. If there are children or future medical expenses, you've guaranteed a future: a future education, future medical care, certainty, and income," he says. "Plus, no one is making the decision but your client. A jury knows and does the right thing. But often, clients want to be able to make the decision."
Case in Point
Robert Hilliard says defendants sometimes fail to realize the value that a jury would place on an injury.
He describes a case in which he represented a paraplegic athlete who was burned by hot water at a hotel that had a defective hot water system:
The plaintiff's feet had third-degree burns, which he couldn't feel because of the paraplegia, but which kept him from competing in his sport for two years while he received skin grafts. The defendant offered only $50,000, saying the plaintiff had not lost income and had no actual physical pain, given his paralysis.
Hilliard took it to trial, and the jury awarded $500,000. Hilliard relates, "One juror told me, 'I play softball. Softball keeps me sane. It's what I love to do. I get it.'"
Going to Court for a Personal Injury Lawsuit
That said, says Aldous, "Some cases just need to be tried." She gives an example: "Many times, parents who are suing for the wrongful death of a child are adamant about trying the case to a jury verdict."
Sometimes, the plaintiff just wants to have their day in court. "For some people, that's important," says Parker. "Just the idea of having your adversaries—who you believe were negligent and wronged you—having them have to come to court and answer for that." He also points out that settlements are compromises: "Everyone reduces the value a little bit because the risk goes away. You're coming down and they're coming up."
A verdict, too, can often send a message, says Aldous, "to help prevent the same tragedy from happening to someone else."
There is one other factor to keep in mind when deciding whether to settle: the emotional cost of going to trial.
Parker says, "It's a painful process to sit and give your deposition for hours and have your character impugned and everything drug up about you that they can find… and then to sit through a mediation where people talk about your case like it's just nothing but a dollar figure; and then sit through a trial, go to the courtroom and listen to people talk about you for three days, and the jury is looking at you.
"Particularly if it's a very painful incident, sometimes a plaintiff might want to just avoid that and take a settlement instead of going through it."
For more information on this area of law, see our personal injury law overview. Reach out to an experienced personal injury attorney for legal advice if you or a loved one is a personal injury victim. An experienced attorney will expertly guide your case through the settlement negotiation process and help you get fair compensation. Many attorneys provide free consultations to learn about your case.
What do I do next?
Enter your location below to get connected with a qualified attorney today.
Related topics
Attorney directory searches
Helpful links
Find top lawyers with confidence
The Super Lawyers patented selection process is peer influenced and research driven, selecting the top 5% of attorneys to the Super Lawyers lists each year. We know lawyers and make it easy to connect with them.
Find a lawyer near you