Can I Give Family and Friends a Home Mortgage Loan?
Maryland's mortgage lender licensing law has narrow exemptions
By Katrina Styx | Last updated on January 27, 2023
Use these links to jump to different sections: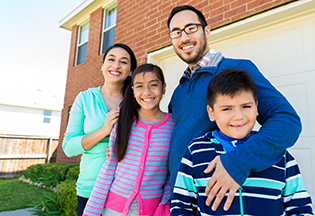 Generally, these types of private mortgages occur when a lender has money they want to put to work and they know someone in need of a mortgage loan, or when a borrower has difficulty getting a conventional loan and knows someone privately who's willing to offer the loan. While simply loaning money to another individual isn't necessarily an issue, it can be when you're taking a mortgage against the borrower's principal residence, notes
Sarah D. Cline
, a real estate attorney in Potomac. State law requires residential mortgage lenders to be licensed; however, there are some exemptions. According to state statute, a lender can be exempt from the licensing requirement if they are "An employer making a mortgage loan to an employee," or "A person making a mortgage loan to a borrower who is the person's spouse, child, child's spouse, parent, sibling, grandparent, grandchild, or grandchild's spouse" (
§ 11-502
). If you don't fit within one of those types of loan definitions? "Essentially for the lender, it's illegal for them to make the loan if it doesn't fall under one of these exemptions, Cline says. Where some homeowners and lenders get caught up is when those relationships aren't as clear-cut as they seem. For example, Cline recalls a situation involving a retired attorney and his longtime secretary. "She was in the process of refinancing her home and had some issues. … He had some money and he was willing to make a loan to her, but he definitely was not her employer any longer. The other issue was that even when he was her employer, he individually was not her employer; the company that he worked for was her employer. So I had concerns for both those reasons that they did not fall within that employer-employee exemption currently." Another relationship that can fall into a grey area is stepfamily. "Part of the problem we have with these exemptions is that none of the terms are really defined," Cline says. "If you go to the definition section [of the law], it doesn't define any of these relationships."
Consulting a Lawyer is Critical in a Personal Loan
If you're a potential lender who wants to make a residential mortgage loan, Cline recommends consulting with a
real estate attorney
. Not only can an attorney help determine whether or not the exemptions apply to your specific home loan case, they can also protect you from potential problems later on. "For this type of transaction, it's not, in my opinion, worth the risk of trying to do it yourself and document it yourself, just because the penalties are so severe if you run afoul of this law." Lenders who violate the law could be subject to financial and criminal penalties, including jail time. In addition, those found to be in violation are not allowed to collect interest on the illegally issued loan. A lender would also be unable to claim other costs rolled into the loan amount, such as attorney's fees. "It's definitely not just a slap on the wrist type of violation," Cline says. For those who are exempt from the law, involving a lawyer is still important. "If I'm advising a client who's looking at making one of these loans, I want to make sure that they are doing it wearing a white hat because I know that this is a consumer protection law," Cline says. "And if it's going to be enforced, it's going to be enforced in favor of the consumer." The law doesn't require specific documentation for a private loan, but in many cases, the same Fannie Mae and Freddie Mac forms used by conventional lenders will work for private lenders. "They're the consumer loan documents that the courts are most familiar with seeing," she says. "They're very consumer-friendly the way they're written, they're easy to understand." A private loan is also bound by usury laws, which places caps on interest rates. "The important takeaway is that if you're thinking about lending somebody money secured by their residence, then you definitely want to call an attorney before you do anything in the state of Maryland," Cline says. For more information about this area of law, read our overview article on
real estate law
.
What do I do next?
Enter your location below to get connected with a qualified attorney today.
Additional Real Estate articles
Related topics
Attorney directory searches
Helpful links
Find top lawyers with confidence
The Super Lawyers patented selection process is peer influenced and research driven, selecting the top 5% of attorneys to the Super Lawyers lists each year. We know lawyers and make it easy to connect with them.
Find a lawyer near you