Trade Dress: What It Is and How to Protect Yours
An overview of what New Jersey and federal trademark laws say
By Super Lawyers staff | Last updated on January 27, 2023
Use these links to jump to different sections: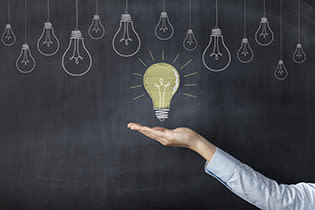 Fortunately, under United States intellectual property law—more specifically, through a type of trademark protection called trade dress—businesses have important legal rights and some valuable legal tools available to help them fight back against other firms attempting consumer confusion by copying product designs or packaging. "Not many people understand the differences between trademark and trade dress, and the variations in the strength of potential marks, which can be complicated," says Nancy A. Del Pizzo, an intellectual property attorney at Rivkin Radler in Hackensack. "It's why you probably want to talk to an attorney—especially one who knows what they're doing."
What is Trade Dress?
The term 'trade dress' refers to the characteristics and visual appearance of a product or its packaging that act as a source signifier. As noted in the
Trademark Manual of Examining Procedure (TMEP)
, the term is generally defined as the "overall appearance" of a product/packaging. It can include everything from features, sizes, colors, combinations, graphics, textures, and other unique design elements. Much like trademark law, Del Pizzo says, trade dress "can be registered; you can have common law rights; you can have federal rights; basically, trademarks are typically words and design, while trade dress relates to image and overall appearance." Under United States law, there are two key legal requirements for companies seeking trade dress protection for overall appearance. First, the elements in question must have a distinctiveness. Relevant consumers must view the design in question as a source signifier. Second, companies cannot seek trade dress protection for purely functional products/packaging. Trade dress protection is reserved for non-functional elements only. The product/packaging in question can certainly have functional aspects, but trade dress protection itself is reserved for only the design elements that signify the source. Trade dress can perhaps be best understood through one of its most famous examples of trade dress: the Coke bottle. Coca-Cola obtained trade dress protection for its classic hourglass bottle shape. Of course, this bottle serves functional purposes—and Coca-Cola cannot stop other companies from selling products from glass bottles—but the inherent distinctiveness of the design of the bottle has become such a source signifier for consumers that many people associate it with the company. As such, it has intellectual property rights to that style of packaging. For companies involved in consumer goods, protectable trade dress is crucial. As such, businesses need to take proactive steps to protect their intellectual property rights. Some common legal strategies used to protect trade dress rights include:
Filing a trademark registration for a unique design
Continuously reviewing products on the market to ensure that violations are quickly identified
Taking immediate action against any company/business creating products or using packing that will confuse consumers
In any case, an experienced
New Jersey trademark law attorney
will probably come in handy. "If you don't have experience with [the U.S. Patent and Trademark Office], you might attempt to file a mark that is not likely to be protectable, in that it simply describes your business, like 'John's Hardware Store' to identify a hardware store owned by John. That's not likely the kind of mark that would be registered (on the Principal Register)," Del Pizzo says. Trademark attorneys experienced in filing with the USPTO will know best how to prepare your filing. Part of that process should involve a search of existing trademarks for products and/or services in the same or similar class to what you proposed that could be deemed similar to yours. "One of the things that can be particularly helpful in determining your trade dress is looking closely at the design process and how you or your team came up with the product or packaging idea," Del Pizzo says. It is best to avoid basing the trade dress on something similar to a competitor in the marketplace to avoid a rejection from the USPTO and/or a potential infringement claim. "Sometimes a person comes to us with a trade dress that is distinctive and we'll say it'll likely be registered—you can't say for sure, since you don't know what examiner you'll get," she adds. "But there are some that are proposed where there are several other marks that will likely be confused. Even if you pass registration, you'll have difficulty with these entities in the marketplace. "Frequently I'll have clients come to me who have spent years planning the launch of a product or service, and put a lot of money into it. Then, years later, they decide to get their IP protected, so they call me. 'Can you register our trade dress or trademark?' The answer is potentially yes, but if something happens in the application—say, we find another entity with mark that is similar and likely to be confused—they may be out of luck. It really behooves someone who wants trademark or trade dress protection to talk to an attorney sooner rather than later. That initial cost up front can save you thousands later." If you'd like more general information about this area of the law, see our
trademark law overview
.
What do I do next?
Enter your location below to get connected with a qualified attorney today.
Related topics
Attorney directory searches
Helpful links
Find top lawyers with confidence
The Super Lawyers patented selection process is peer influenced and research driven, selecting the top 5% of attorneys to the Super Lawyers lists each year. We know lawyers and make it easy to connect with them.
Find a lawyer near you