An Overview on Drug and Alcohol Violations Law
Federal drug scheduling and potential charges
on February 10, 2020
Updated on May 1, 2020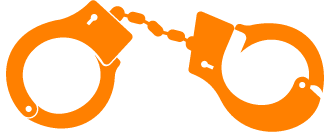 The federal government passes laws that regulate drugs in the United States. States also set laws, and sometimes those laws conflict with federal laws. Because of this conflict, the penalties for drug and alcohol violations can vary depending on whether you are charged with a federal or state offense.
The following is a brief overview of the federal drug scheduling and potential charges that can accompany the violation of these laws. You may find it helpful to speak with a lawyer about your charges because they carry criminal penalties.
Overview
Legal and illegal drugs are regulated by the government. What constitutes illegal use and the consequences you face will vary depending on the schedule of the substance. Even if you possess medications legally, you may face consequences if you use them in an illegal way.
Drug Schedules
Federal laws assign drugs to control categories called schedules in accordance to the Controlled Substances Act. The Drug Enforcement Administration is tasked with enforcing the Act and schedules substances based on:
The drug's actual or potential for abuse
Scientific evidence of the drug's medical effect
The state of current scientific knowledge about the drug
The history and pattern of abuse
Any risks to public health
The extent to which the drug is addictive or habit forming
Whether the substance is a precursor to another controlled substance
Schedule I
These are substances that have a high potential for abuse and there is no currently accepted medical use in the U.S.
Schedule II
These are drugs that have a high potential for abuse but also have an accepted medical use, sometimes with restrictions. Abuse of these drugs may lead to severe dependence.
Schedule III
Abuse of these drugs can lead to moderate or low physical dependence, but high psychological dependence.
Schedule IV
These substances have currently accepted medical uses and low potential for abuse or dependence.
Schedule V
These substances have limited risk for abuse or dependence, and also have currently accepted medical uses.
Potential Violations
What constitutes a drug or alcohol violation can vary by state, and the consequences often vary by level of intoxication and/or schedule of the controlled substance. Common violations include driving under the influence, possession and distribution.
DUI
A DUI charge can accompany driving under the influence of alcohol or a controlled substance. It is common to be subject to jail time, fines, probation or license suspension.
Possession
If you are caught with an illegal substance or paraphernalia, you may be charged with possession of a controlled substance. Depending on the amount you possess, you may be charged with possession with intent to distribute, which often carries heavier penalties. 
Distribution
These charges can flow from the transportation or sale of illegal drugs, and they can also attach if you distribute prescription drugs—even if you were legally prescribed the medication. The penalties for distribution can vary on the drug in question and the amount distributed.
Common Questions
Below are some common questions you might want to consider when meeting with an attorney for the first time.
What makes a drug charge a felony?
What happens if I was following state law but not federal law?
How long with my drug charges stay on my record?
What counts as drug trafficking?
Finding the Right Attorney for Your Needs
It is important to approach the right type of attorney—someone who can help you through your entire case. To do so, you can visit the Super Lawyers directory, and use the search box to find a lawyer based on your legal issue or location.
To help you get started, you may want to consider looking for a criminal defense lawyer who has experience with drug and alcohol law.
Why Should I Talk to a Lawyer?
Drug and alcohol violations can carry criminal penalties, so it's important to work with someone who knows the law and can protect your rights. A lawyer can help you obtain the results of any drug or alcohol testing, interview the officer who conducted the tests or arrested you, and challenge the results and your arrest. These cases can also be complicated because of the combination of state and federal laws, and your lawyer will know how to navigate the law.
A lawyer will be able to anticipate potential problems with your case and advise you on how to approach them. Your lawyer will also keep track of deadlines and file all the paperwork with the necessary courts and agencies, giving you one less thing to worry about.
Why Super Lawyers?
Super Lawyers is a rating service of outstanding lawyers from more than 70 practice areas who have attained a high degree of peer recognition and professional achievement. The patented selection process includes independent research, peer nominations and peer evaluations. The objective is to create a credible, comprehensive and diverse listing of outstanding attorneys that can be used as a resource for attorneys and consumers searching for legal counsel. As Super Lawyers is intended to be used as an aid in selecting a lawyer, we limit the lawyer ratings to those who can be hired and retained by the public. You can learn more about the selection process here.