About Joe Mullich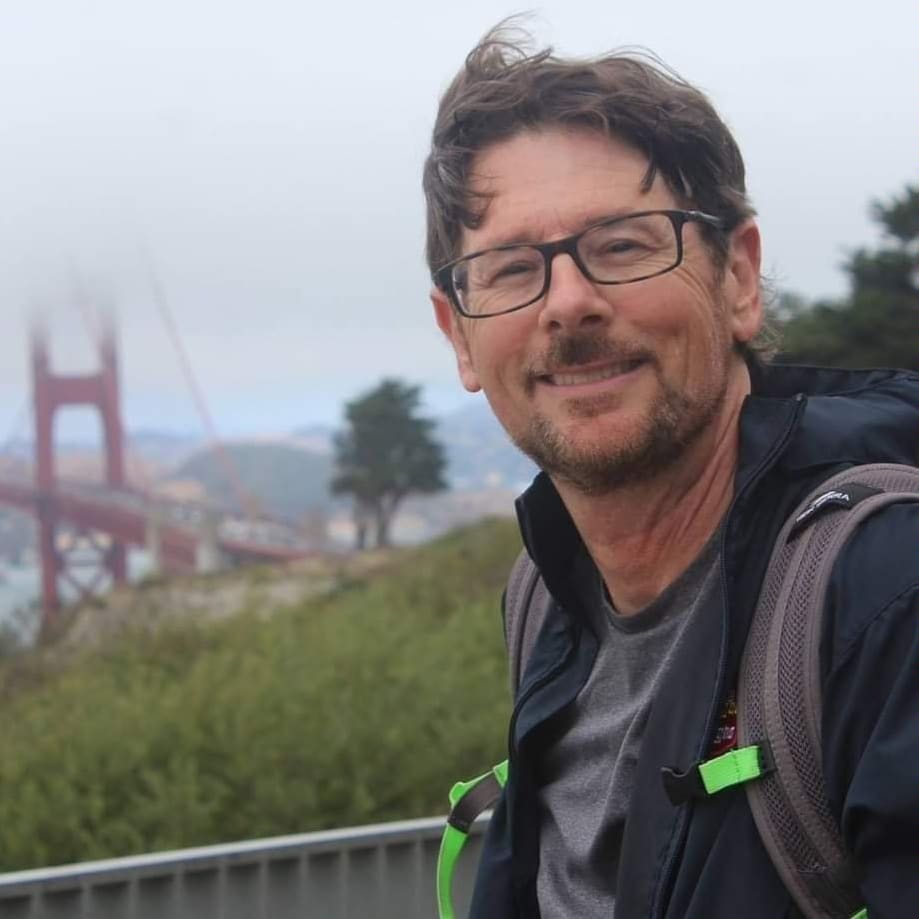 Joe Mullich
Articles written
69
Joe Mullich's writing has appeared in more than 500 publications, ranging from the Wall Street Journal, Harvard Business Review, and Wired Magazine to Consumer Reports, Cosmopolitan, and The Onion. He has received more than four dozen writing awards from the National Society of Newspaper Columnists, National Headliners, International Society of Weekly Newspaper Editors, LA Press Club, and other press organizations. He has written more than 50 stories for Super Lawyers, including regular cover features in Southern California. The common thread in his work is story telling—relating even the most complex topics in terms of the effect on people.
Articles written by Joe Mullich
Bronze Star recipient Phillip Hosp's path to the law went through Iraq
Phillip Hosp is the first to admit he wasn't the best cadet in the ROTC at Boston University. "I was good at enjoying the social aspects of college," he says, "but not at pretending to be a soldier." 9/11 changed all that. "It recalibrated the experience you were going into," he says. "Instead of being about my own personal growth and adventure, it became about serving your country in a time of war." Hosp trained to become an armored tank officer at Fort Knox. Tanks, he says, …
How Daniel T. Pascucci became an expert in global asset recovery
Fifteen years ago, Daniel T. Pascucci represented a Southern California company in a seemingly straightforward case against an Asian company that failed to honor the terms of a business deal. The facts of the case made a winning verdict seem like a slam dunk. Then Pascucci raised a crucial question:  If we win, can we collect? He's been answering that question ever since. In the last two decades, Pascucci, a managing member at Mintz in San Diego, has built a sizable reputation for global …
Why you can't fluster Mona Hanna
At age 7, Mona Z. Hanna was standing on the balcony of her home in Cairo when sirens sounded, bombs shook the city, and her father threw himself on top of her. For the family, it was the final straw. Within days, they were on a boat for the United States, fleeing the three-year-long War of Attrition between Israel and Egypt. It was during that voyage that Hanna became a lawyer for the first time. She and her younger sister were fighting over a favorite doll. Her parents, both attorneys, decided …
The San Francisco attorney puts her psychology creds to work in her family law practice
An attorney was racing to the elevator at the San Francisco Superior Court when he spotted Barbara Moser, a founding partner at Kaye Moser Hierbaum Ford, and came to an abrupt stop. Early in her career, Moser had out-strategized him on a child custody case, and he had refused to ride in an elevator with her ever since. He spun around and waited for the next one. The irony: Moser's winning "strategy" had been to treat the attorney and his client with unrelenting kindness. It paid off; the …
Mane Sardaryan learned English with the help of Lucille Ball and Charles Dickens
In 2011, Mane Sardaryan, a member of the championship team in the National Civil Trial Competition held at Loyola Law School, performed direct cross-examination of expert witnesses, responded to and argued objections, and gave closing arguments in her team's victory. Fifteen years earlier, she didn't know a word of English. The 31-year-old Sardaryan, now a litigation associate at Skiermont Derby in Los Angeles, was born in Yerevan, the capital of Armenia. At age 5, her family moved to …
Martin Buchanan enjoys a good fight; he just prefers it in writing
On Feb. 23, 2011, Martin Buchanan received a phone call and wanted to shout for joy. He stifled the urge, however, when he looked around his new shared office; he felt he didn't know his colleagues well enough to disrupt their work. So he went back to his reading: "I don't think I even took the day off."  The news he didn't share that day was something many attorneys spend their entire careers longing to hear: He'd just won a unanimous decision before the U.S. Supreme Court.  With …
Nancy Sher Cohen is firm but fair
The jurors in the Fort Worth courtroom, some with arms crossed, looked curiously at Nancy Sher Cohen.  It was 2012. Cohen, now a partner at Lathrop Gage, had flown from Los Angeles to Texas to handle the voir dire in the last phase of a case she had already tried and won. The current issue was attorneys' fees, and the attorney on the other side had gone on and on to the 42 prospective jurors about the "Hollywood lawyer" and the exorbitant rates she charged. A decade before, Cohen, the …
How Dale Minami took on the U.S. government and rewrote an internment survivor's story
Growing up just south of LA, Dale Minami rarely heard his parents speak about the three years they endured at Rohwer, one of 10 locations where the U.S. government incarcerated 120,000 Japanese-Americans during World War II.  "They were embarrassed that their patriotism was questioned," says Minami. Despite that reticence, he sensed a "subtle bitterness" in his father.  Years later, Minami would become a voice for the internees, leading a landmark civil rights lawsuit that overturned …
Will Chuchawat cuts to the chase
Don't blink. You might miss Will Chuchawat.  It took him just two years to earn his B.A. from the University of Wisconsin-Madison ("I was an uber-nerd," he admits), and it was only a few years after law school that Sheppard Mullin tapped him to establish its Shanghai office. At 31, he was named partner, one of the youngest in Sheppard Mullin's 90-year history. Now, as chair of the firm's M&A practice, he bills roughly 3,100 hours a year while closing 30 to 40 deals. How …
Juanita Brooks knows what to do with "a dry patent case"
In 2016, as Juanita Brooks geared up to defend Fresenius Medical Care Holdings over charges it had infringed patents for a dialysis machine from archrival Baxter International, she knew her biggest challenge was getting jurors to give a damn. Two multibillion-dollar companies slugging it out over a tiny part of a complicated medical device? Hardly a riveting issue. So Brooks focused on a more relatable theme: fairness. "It wasn't covering technology that they actually developed," says …
Find top lawyers with confidence
The Super Lawyers patented selection process is peer influenced and research driven, selecting the top 5% of attorneys to the Super Lawyers lists each year. We know lawyers and make it easy to connect with them.
Find a lawyer near you