Can My Boss Make Me Wear That?
The laws for dress and grooming policies in California
By Judy Malmon, J.D. | Last updated on May 25, 2022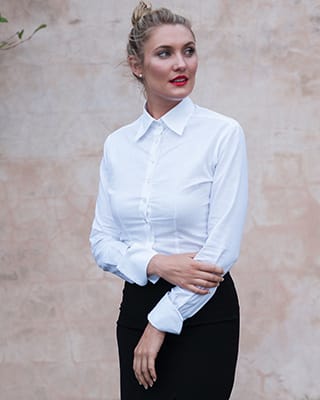 Workers in the Mad Men era didn't have a lot of choice. In the past, it was accepted that employers could maintain strict work dress codes without much latitude for individual expression. Female employees could be required to wear high heels and makeup, or could be prohibited from coming to work in pants. Such rules seem outdated, but employers still can have some standards about how workers dress and groom themselves while on the job. In California, workplace appearance policies are governed by state law and the Fair Employment and Housing Act (FEHA) and the Workplace Religious Freedom Act (WRFA), as well as Title VII of the Civil Rights Act of 1964. As a general rule, an employer may place reasonable requirements on employees regarding dress, appearance and grooming standards, as long as these are applied evenly, don't significantly burden the employee, and don't overstep legally protected bounds of an employee's religious beliefs or gender.
Reasonable requirements: Most employers impose reasonable restrictions on employees to present a professional image, such as prohibiting shorts, jeans or flip-flops (or restricting these to "casual Fridays"). Employers may require certain attire that is related to the work itself, such as personal protective equipment, aprons, scrubs, and the like, including hair restraints or limitations on dangling jewelry for safety reasons. According to the Americans With Disabilities Act, where a specific work uniform is required, it must be provided by the employer, and cannot unduly restrict someone with a disability. The employee is still entitled to request a reasonable accommodation from the employer. It is permissible to allow differences in professional attire between male employees and women as long there are clear, nondiscriminatory bases, such as requiring men to wear a tie. An employer may discipline an employee for failure to comply with a dress code policy, including sending them home without pay to change into acceptable attire, as well as firing for noncompliance.

Religion: An employee dress and grooming policy may not interfere with expression of an employee's religious belief or observance. Many religious practices contain dress implications, such as a head covering, modest dress or specific jewelry. An employer in California must allow for such dress, and may not isolate an employee from the public or other employees as an accommodation. The WRFA requires an employer to show that it's a "significant" expense or hardship to accommodate an employee's religious garb to be exempted from doing so. Disney has been challenged regarding a "Look Policy" that conflicted with Muslim women who wore head scarves in the course of their employment, and eventually agreed to allow a modified headwear option (under threat of a lawsuit). The U.S. Supreme Court addressed this issue in 2015, deciding that defendant Abercrombie and Fitch's failure to hire a Muslim woman because her hijab clashed with their "classic East Coast collegiate style" was motivated by a desire to avoid accommodating her religious practice, in violation of Title VII. Other cases have determined that an employer must make accommodations for women who refrain from wearing pants or short skirts, or for men who maintain beards or long hair in observation of their faith. The WFRA states that "religious dress" should be broadly construed to include what one wears or how they groom themselves as part of their religious creed.

Gender: While it's considered acceptable to maintain some reasonable distinctions between men and women in dress and grooming requirements, what is viewed as reasonable is in flux. California law contains a notable requirement that women be permitted to wear pants. What's more, the FEHA protects gender expression, requiring employers to permit employees to dress in accordance with their gender identity. A transgender woman, for example, must be required to follow the same dress and grooming requirements as a non-transgender woman.

Body art, piercings: An employer is permitted to prohibit visible tattoos or piercings in the workplace, as long as its rule is evenly applied to everyone. One possible exception to this may be where one's body art is part of a religious practice, which would potentially be protected under the WFRA. However, to date, case law indicates that even in such cases, an employer may require that a tattoo be covered while at work.

No significant disproportionate burden: To the extent an employer provides different requirements for subgroups or employees, such treatment must not only be objectively reasonable, but also may not create a higher burden on one group. The 9th Circuit Court of Appeals has determined that an employer's grooming standards requiring women to wear makeup were not discriminatory because the plaintiff failed to show that it was more burdensome to wear makeup than for men to maintain hair length above the collar. While the facts of this case may seem like a throwback, in fact the court was explaining the requirements of illustrating a disparate burden. The upshot is that an employer should be careful of imposing categorical differences in their dress code standards, as any showing of additional burden could be problematic.
For employers considering establishing dress and grooming policies in their workplace, the primary objective should be to advance legitimate business concerns, such as for a professional or branded image, or to protect employees in the course of performing their jobs, while maintaining an even-handed approach to all employees. If you have questions about appearance standards in employment, whether as an employer or employee, talk to a law firm or a California employment lawyer. An employment attorney can provide legal advice about federal law and how to correctly word a company policy.
For more information about this area, see our employment law overview for employees and our labor law overview.
What do I do next?
Enter your location below to get connected with a qualified attorney today.
Additional Employment & Labor articles
Related topics
Attorney directory searches
Find top lawyers with confidence
The Super Lawyers patented selection process is peer influenced and research driven, selecting the top 5% of attorneys to the Super Lawyers lists each year. We know lawyers and make it easy to connect with them.
Find a lawyer near you