An Overview on Probate and Estate Administration Law
Distributing property with and without a will
on December 15, 2016
Updated on June 12, 2020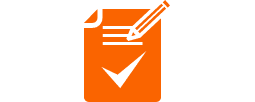 Many wonder what will happen to us when we die. The law can't answer that question, but it can tell us what will happen to our property. When someone dies, all their property, investments, stocks, accounts and debts are combined into one broad category called their estate. What happens from there is governed by probate and estate administration laws.
The process of distributing someone's property can seem straightforward, but it can be complicated if someone died without a will or if some of their family members take issue with the contents of an existing will. The following is designed to give you a brief overview of the general processes for administering someone's estate so that you feel confident going to a lawyer with your questions.
Overview
When someone dies they usually have assets and debts that make up their estate and need to be addressed. These assets and debts need to be located and distributed or paid for. States set their own requirements about these processes, but there are two general scenarios: when someone dies with a will, and when someone dies without a will.
With a Will
Probate is the judicial verification of a will, which means courts usually distribute property in accordance with the will. This process begins with the filing of a probate petition. Notice must be given to all beneficiaries in the will and, if there isn't a will, people who would inherit under state statutes. The court then rules on the validity of the will and oversees the distribution of assets. Debts are usually paid by the estate.
If the requirements for a will are met, the court generally assumes the will is valid. These requirements include capacity and intent to create a will, and states usually require witnesses to sign the will. Spouses, children and people mentioned in the current will or a previous one can contest the validity of the will. These contests are handled in the probate process and should be brought to the court before the process is completed. There are many personal reasons someone might want to contest a will, but you should be aware that there are four main legal reasons to do so:
The will wasn't signed or witnessed in line with state requirements
The decedent didn't have the necessary intent or capacity to sign the will
The will was signed because of someone else's fraud
The decedent was under undue influence when they signed the will
These contests can be tricky because the creator of the will isn't around to explain why they signed the will. After the court hears the evidence from both sides, the judge will decide the validity of the will. Once the court has decided, the court will appoint an executor (usually named in the will) and oversee the execution of the will.
If you would like information about general estate planning, you can follow this link. And you can click here if you would like more specific information about wills.
Without a Will
When a person dies without a will or an existing will is found to be invalid, the estate goes through an administration process governed by intestate succession statutes. The court will first appoint a personal representative or administrator who will be responsible for determining the value of the estate and paying debts, taxes and expenses.
The most important thing intestate succession does is determine who gets the decedent's property and in what order. The statutes also make determinations about the care of any minor children. Estate administration statutes usually distribute assets to the decedent's spouse and children first, and if there are no surviving family members, the estate will go to the state. This can result in distant family members inheriting the estate. Friends and charities will not be able to inherent under intestate succession, even if that's what the decedent would have preferred. Many people choose to create a will so they can make these determinations before they die.
Common Questions
Below are some common questions you might want to consider when meeting with an attorney for the first time.
Who needs to file a probate petition?
What do I do if I was named executor of an estate?
Can I challenge a will if I think my parent didn't want to sign it?
How do I make sure I inherent if my parent died without a will?
How long does probate take?
Finding the Right Attorney for Your Needs
It is important to approach the right type of attorney—someone who can help you through your entire case. To do so, you can visit the Super Lawyers directory, and use the search box to find a lawyer based on your legal issue or location.
To help you get started, you may want to consider looking for a lawyer with experience in probate law.
Why Should I Talk to a Lawyer?
With or without a will, the distribution of a loved one's estate can be tricky because there are many rules about who can inherit what and when. Sometimes you have to factor in tense familial relationships and will contests, which can further complicate the process. An experienced lawyer will know all the rules and the best way to navigate uncomfortable or challenging relationships.
A lawyer will be able to anticipate potential problems with your case and advise you on how to approach them. Your lawyer will also keep track of deadlines and file all the paperwork with the necessary courts and agencies, giving you one less thing to worry about.
Why Super Lawyers?
Super Lawyers is a rating service of outstanding lawyers from more than 70 practice areas who have attained a high degree of peer recognition and professional achievement. The patented selection process includes independent research, peer nominations and peer evaluations. The objective is to create a credible, comprehensive and diverse listing of outstanding attorneys that can be used as a resource for attorneys and consumers searching for legal counsel. As Super Lawyers is intended to be used as an aid in selecting a lawyer, we limit the lawyer ratings to those who can be hired and retained by the public. You can learn more about the selection process here.