What Medical and Financial Powers of Attorney Mean
What the Illinois estate planning laws say about advance directives
By Rebecca Mariscal | Last updated on May 18, 2022
Use these links to jump to different sections:
Every day, Illinois estate planning attorney Eric Parker gets a call from someone whose relative can no longer make decisions for themselves. 
"Somebody needs to take over to manage their finances," says Parker, of Stotis & Baird Chartered in Chicago. "They go to the bank, the bank says, 'We can't talk to you,' and then it's a question of do you have power of attorney or not? If you don't, at that point in time, it's too late."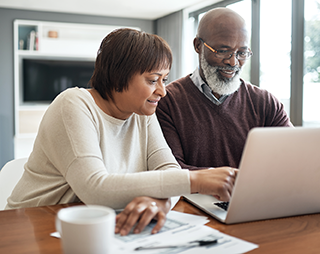 Power of attorney gives a designated person the ability to make decisions for the person who created the directive. In Illinois, you can designate both medical and financial POA. "If you don't have someone who can step in and manage your finances or make health care decisions, things can go wrong," Parker says. "And it is also important at the end of life in terms of having the end of life you want." 
Health Care Power of Attorney vs. Financial Power of Attorney
The medical directive gives the agent power over a range of health care decisions, says estate planning attorney David Lutrey, of Lesser Lutrey Pasquesi & Howe law firm in Lake Forest. "The decision-making can relate to things like medical procedures and treatments and so on, but it can also extend to where you live, who can visit you, and whether or not life-sustaining treatment can be discontinued for you," he says. 
The financial directive gives the agent authority to make any action financial matters on behalf of the principal that they themsleves could take, with certain limitations, Lutrey says. 
The person selected for medical power of attorney does not have to be the same as the agent for financial power of attorney. One person may be in charge of health care decisions and another in charge of financial decisions. Some people want to choose co-agents, but Parker says that's usually not a good idea. "You run the risk they might fight," he says. 
Considerations Before Making a Power of Attorney Document
Most people can be chosen to hold power of attorney, except, for example, the person's doctor. "There's a lot of questions about who's a good person to choose, and most attorneys will advise their clients about picking somebody that matches their own beliefs about managing either their health care or their money," Parker says. 
People should think about what they want for end-of-life care and medical treatment before beginning the process for directives, Parker adds, because those are sensitive and difficult decisions. "And then they have to have given some thought to who they want to act as their agents. Do they have people they trust?" 
Talk with family members and loved ahead of time, especially about health care, Parker says, to ensure everyone is aware of the principal's desired wishes. "Later, when the person who's the agent has to make that decision, it takes a lot of burden off them if everybody knows that's what mom or dad wanted, as opposed to two or three siblings coming forward and saying, 'Wait a minute, no, they'd never want that,'" he says. 
In Illinois, advanced directives can be set up without an attorney. The state has the forms available online. This is designed to make powers of attorney more accessible, so the need for a lawyer won't be an obstacle, Lutrey says. Still, Parker adds, it's usually a good idea to have an attorney help, especially with the financial power of attorney. 
"There are a few technicalities, like it has to be witnessed—and there are some restrictions on who the witness can be. There are a few boxes that you have to fill in or initial on the form, and sometimes those are hard for people to understand," he says. 
"I always want to say it should always be an attorney," Parker adds, but he doesn't want to deter people from having directives in place. "A little less than half of the people in the general public have a power of attorney, and if we said it only should be through an attorney, I'm afraid that number would be even lower."
Consulting an attorney on this topic should never be expensive, Parker says, and you should be wary if it is. "Even the best attorneys in the state, for the most part, are utilizing a state statutory form written by the legislature."
That said, the cost in the end will depend on how much time a client spends with an attorney. 
Young people may not be thinking about their end of life, but health events like a stroke or dementia can make it necessary. As soon as someone turns 18, they should be considering these directives, Lutrey says. "There's no good time to be without one," Parker says. "But certainly as you get older, it becomes more imperative."
What do I do next?
Enter your location below to get connected with a qualified attorney today.
Related topics
Attorney directory searches
Find top lawyers with confidence
The Super Lawyers patented selection process is peer influenced and research driven, selecting the top 5% of attorneys to the Super Lawyers lists each year. We know lawyers and make it easy to connect with them.
Find a lawyer near you