Legal Tips If You're Considering Joining a Union
There are risks and rewards of labor organizations, employment attorneys say
By Nancy Henderson | Last updated on August 4, 2023
Use these links to jump to different sections:
In 2021, a small group of nurses who for years had been left out of the larger bargaining unit at Stanford Hospital, did what more and more disgruntled health care workers across the nation are doing, or at least considering: They held a formal election and joined a union to fight for protections against unjust termination and for better scheduling and pay.
"I think those nurses did it right," says B.J. Chisholm, managing partner at Altshuler Berzon in San Francisco, who negotiated the terms of the nurses' first contract with Committee for Recognition of Nursing Achievement. "They explained what they wanted and then the union did it right in terms of moving quickly, once they had support, to have an election and then to bargain."
Some industries present greater challenges to unionizing, Chisholm adds. "But I don't think there's any situation I can think of where a union would be unhelpful."
Going Down in History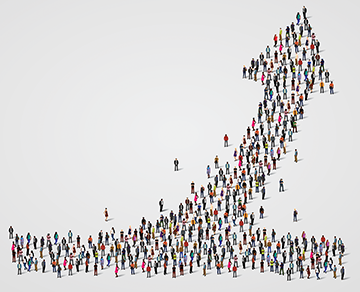 Union members have historically benefited from higher wages, plus better health and pension benefits. What's more, says Susan Davis, who represents entertainment unions at Cohen, Weiss and Simon in New York, organized labor has helped close the earning gap for people of color, many of whom work in low-paying jobs in the hospitality, agriculture and retail industries. "Black [union] workers earn close to 14 percent more, and Hispanic workers earn 20 percent more, than their non-unionized peers," she says.
Labor unions have been around since just after the Civil War, when factory workers began protesting working conditions brought about by the Industrial Revolution. During the Great Depression, Congress passed the National Labor Relations Act (NLRA) in 1935 to protect the right to demand better treatment. Twenty years later, the percentage of workers belonging to a union peaked at almost 35%. But a major shift to outsourcing in the 1980s triggered a steady decline. According to the U.S. Bureau of Labor Statistics, roughly 10% of the U.S. workforce participated in unions in 2019.
But interest in unions is surging again, as is activity among existing labor organizations. In 2021 alone, more than 10,000 John Deere workers went on strike in the largest union upheaval in 30 years; members of the International Alliance of Theatrical Stage Employees struck an agreement for better rest periods, meal breaks and wages; more than 30,000 workers threatened to walk out of Kaiser Permanente hospitals and clinics over staffing shortages; and some 1,400 Kellogg's staffers, upset with their seven-day work week and a lopsided retirement system, staged a strike. Employees at an Amazon warehouse in Alabama twice called for union voting, Starbucks stores from New York to Arizona called for union elections, HelloFresh factories in Colorado and California called for a union vote, and Forbes staff decided to unionize.
"There is a feeling that workers are fed up and they're not willing to risk their safety and their family's [safety], so they're turning to unions as a way of protecting themselves," Chisholm says. "You see that in restaurant workers, warehouse workers, Uber and Lyft drivers."
The coronavirus, of course, has been a major catalyst. Some workplace priorities—pay, benefits and reasonable hours—are timeless, but COVID-19 has caused many employees to focus on health, safety, reliable schedules, child care and layoffs.
"The pandemic has really underscored the importance of unions in the workplace," says Davis. "Unions were able to negotiate furloughs and work-share agreements. They were able to negotiate hazard pay for a lot of essential workers who didn't have the luxury that many of us have to work at home."
Says Dennis Coyne, a labor lawyer at McDonald Lamond Canzoneri in Southborough, Massachusetts, "Many people are just coming to realize that they've been working grueling hours with volatile schedules, low pay and little-to-no benefits. With COVID, some of them, for the first time, have gotten a living wage through enhanced government benefits or been able to work from home and spend meaningful time with their families. A lot of people don't want to go back to the old ways."
Gallup polls indicate that, in 2021, 68% of Americans approved of labor unions. And in a 2018 study by MIT, 48% of nonunionized respondents said they would join a union if they could. Unionizing, incidentally, is no longer the domain of blue-collar workers; other professionals are getting in on the action—or hope to.
How To Start a Union
If you and your colleagues are thinking of unionizing, make sure you discuss it after-hours—attorneys say planning on work time is a no-no—and figure out what tangible results you'd want to achieve. Lawyers suggest the following: Be discreet; although there's nothing illegal about forming a union, tipping off managers to your campaign can cause them to start one of their own to dissuade others from joining. Don't be afraid to compare paychecks with colleagues. That's perfectly legal, too.
"The word 'union' [means] you are in this with other people, and that's what also gives you the protections under the law," says Jeanette Fedele, of The Kelman Buescher Firm in Denver, who is seeing younger employees explore unions, especially in the retail and museum industries and even the ski patrol. "If you're one person fighting, you're not as protected as you are if you are in concert with other individuals."
You'll also need committed support—and patience. "It's important to recognize that organizing campaigns can take years," says Loretta Haggard, a partner at Schuchat, Cook & Werner in St. Louis who primarily represents unions made up of public educators. In 2007, she helped wrangle a reversal of a 1947 Missouri Supreme Court decision that held that public employees have no right to bargain collectively. "You may have really eager, energetic workers who were behind this organizing effort, then maybe some of them got fired or worn down, or maybe it's a transitional sort of industry and people turn over quickly. The union could win the election after several years of disputes, but then be unable to get a contract."
If a single issue is at stake, a union might not be necessary. One recourse is to file a class action lawsuit. "Those can occur without a union where a group of people collectively get together with a common claim and say, 'Let's all sue the employer [because] we're all due some overtime we didn't get,'" says Gary Wilson, a labor attorney at Wilson McCoy in Maitland, Florida.
Before you create a new union from scratch, see if there's an established national one with a local affiliate that represents your industry—like the American Federation of Musicians or the International Brotherhood of Electrical Workers. Such an organization can offer more clout, resources and, of course, experience: What kind of boots-on-the-ground staffing do they have in your area? What support can they offer?
Shop around. "You don't have to go with the first union you talk to. Find out what you think is the best fit," Haggard says.
Keep an open mind, too. "You can't always tell from the title of the union whether they would be interested in organizing your workplace," Haggard adds. "I have had involvement with some laborers' and teamsters' unions who have organized police officers, and you might not have thought of that. But it's happened."
An organizing committee of workers willing to put in a substantial amount of time and energy can build solidarity among a broader swath of employees, too. Ten percent of the workforce is a good number for the committee, says Coyne, who suggests coming up with a common theme or message that will resonate with colleagues who may be on the fence. What will drive a majority of the workforce to unionize? Stagnant wages? Lack of time off to care for sick children? A health plan on the chopping block?
The next step is to gather authorization cards from employees who want to be represented by a union. The NLRB requires signatures from 30% of the workers, but it's best to get more, as some could drop out due to employer intimidation or other factors.
If you haven't already done so, this might be the time to bring in a good labor attorney who can advise on state and federal collective bargaining laws and submit the required petition form to the nearest regional office of the NLRB.
The Obstacles in Your Way
Once the NLRB green-lights the process, the company's employees—minus supervisors—vote on the proposed union in a secret-ballot election. As an alternative, your employer can voluntarily recognize the union, bypassing an election. But according to labor attorneys, it's more likely that company officials will try to throw obstacles in your way.
"Tactics include casting the union as an outsider, asking for a second chance to make working conditions better, and just general fear, such as claiming there will be layoffs or unspoken threats of discipline," Coyne says. "The employer will employ sophisticated law firms and consultants to try and convince workers [that they have no right to unionize], but one of the few things that's improved working conditions on a large scale has been unions over the last century."
When the Amazon warehouse in Bessemer, Alabama called for a vote to unionize, officials claimed the retailer intimidated the employees and gave the impression that it controlled the process. This ultimately swayed the vote, they argued, so they called for a revote last December.
Wilson has seen employers mask retaliation in ways that are hard to prove. "Like suddenly you get a bad evaluation after you've had good evaluations five or 10 years in a row," he says. "An employer could be angry enough at a union-organizing effort that they could secretly begin to paper [an employee] file where it would look like a performance issue."
The good news is your employer can't legally fire you for it. Unionizing, or even entertaining the idea, is considered "protected concerted activity" under the NLRA. The law also shields you from retribution, even if you're not a union member.
One of the cases Fedele is most proud of involved a worker at a marijuana dispensary. "They came to me some years ago and we got her a remedy by using the National Labor Relations Act because she had engaged her coworkers to pushback on an unsafe work environment and they had retaliated. When I looked at her facts, I thought, 'Oh my gosh, the National Labor Relations Act is going to do more for you even though you're not represented already.'
"It still feels risky to employees, but the fact is that retaliation for organizing is against the law," says Fedele. "So there is a remedy for it, including reinstatement."
Once a majority of employees has voted in favor of the proposed union and it is certified as the exclusive bargaining representative of the company or unit, you're ready to negotiate your first contract. A labor attorney can help you sidestep pitfalls in the language. "Typically, the other side—management—involves a labor attorney," says Wilson. "You'd probably feel more on a level playing field if you have an attorney on your side representing the union."
A legal expert can also keep clients up to date on major developments in labor law, file anti-labor practices with the NLRB, and handle arbitration when disputes can't be resolved.
What the Future Holds
Labor attorneys around the country are encouraged by the Protecting the Right to Organize (PRO) Act, which passed in the U.S. House of Representatives in 2021 and is intended to reform outdated laws governing union elections, bargaining and unfair labor practice charges. "As a union lawyer, I'm hopeful that President Biden is taking a more pro-union stance than prior presidents, including many other Democrats, to be honest," says Coyne.
In spite of the decades-long decline in membership, unions are not a thing of the past, Haggard says. "These pressures in the workforce of not enough employees and the dangers of the pandemic and the need for greater protections is all increasing employee interest in unionizing," she says. "It's not going anywhere anytime soon."
What do I do next?
Enter your location below to get connected with a qualified attorney today.
Additional Labor Law articles
State Labor Law articles
Award-winning journalism
2023
First place award in the feature writing category of the National Federation of Press Women's at-large member contest.
First place award in the explanatory reporting category of the Arkansas Society of Professional Journalists' Diamond Journalism Awards.
Second place award in the freelance writing category of the Golden Press Card awards presented by the Eastern Tennessee Society of Professional Journalists.
View more award-winning journalism
Attorney directory searches
Helpful links
Find top lawyers with confidence
The Super Lawyers patented selection process is peer influenced and research driven, selecting the top 5% of attorneys to the Super Lawyers lists each year. We know lawyers and make it easy to connect with them.
Find a lawyer near you