Setting Up a Special Needs Trust in New York
How to do it, with help from an estate planning attorney
on September 29, 2022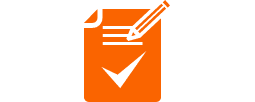 For parents and other caregivers, creating a trust for a child or adult with special needs can bring peace of mind and security. But setting one up is more difficult than a basic trust fund.
"We have a phrase at our practice: 'planners win,'" says Moira Laidlaw, a certified elder law attorney with Hollis Laidlaw & Simon, who handles trusts and estates, Medicaid planning, and special needs planning. "It's particularly true in the area of special needs planning. Because when parents or grandparents give inheritance to a person with special needs, it's really important that they plan ahead of time in their estate plan for that money to go to trust rather than to go directly to the person with special needs."
"First of all," says Robert Steele, an estate planning partner with Schwartz Sladkus Reich Greenberg Atlas, "I strongly recommend that you engage an estate planning lawyer who is an expert, and who knows what he or she is doing."
All the requirements for standard trusts also apply to special needs trusts, which are sometimes also called supplemental needs trusts. "New York has a statutory SNT," says Steele, "which has specific language that is required. This also makes compliance easier since the language is set forth in the statute.
"The funds can only be used for certain purposes, and it can't be used for anything that would disqualify the beneficiary from benefits," he adds. Acceptable uses include housing, recreational experiences, and items or services not covered by Medicaid—such as wheelchairs and accessible vehicles.
The most effective SNTs are done ahead of time, rather than as a direct inheritance, adds Laidlaw: "If the money goes directly to the person with special needs, at least in New York, in that moment the options that the person has to protect that money is far more restrictive. It can still be protected, so all is not lost. It's just that that money is now what's known as a 'first-party special needs trust' as opposed to a 'third-party special needs trust.'"
While parents might be the most likely creators of a SNT, according to the state Bar, New York law allows anyone to set one up, whether they're a grandparent, another relative, or simply a concerned third party.
A SNT can coordinate with overall estate tax plan strategy. Steele and Laidlaw say that a good attorney can help caregivers determine if a trust is the best path forward.
And as with any estate plan, sooner is better than later. Laidlaw urges parents to make a SNT part of a larger effort. "In terms of setting up their estate plan," she says, "[caregivers] should also be focused on their own advanced directives, in case they lose capacity at any point in their own lifetimes. We're a very youth-based culture, a very ableist culture. We're all geared toward thinking that we're going to live our complete, best life, and the reality is, there's a chapter in between living our best life and our death that may involve steady cognitive decline. And in that chapter, people really need to come up with a care plan for their child with special needs. They need to do their own powers of attorney and health care proxies and living wills, because those documents are less restrictive alternatives to guardianship for themselves."
Without a plan in place, if the caregiver of a person with special needs has, for example, a stroke, the complications can pile up while the decisions related to the care of the caregiver are ironed out. "It's important for them to get the basic estate planning issues solved correctly and proactively," says Laidlaw. "You don't want to create added unnecessary legal complexity where there's already complexity that's part of your family picture."