Six Legal Tips for Opening Your Business on the Web
Protect your startup when you launch an e-commerce business
By Judy Malmon, J.D. | Reviewed by Canaan Suitt, J.D. | Last updated on November 13, 2023 Featuring practical insights from contributing attorney David M. Adler
Use these links to jump to different sections:
If you're thinking about starting an online business, be careful, warns Chicago attorney David Adler, who has been representing e-commerce clients for 20 years.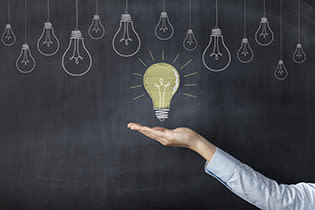 "It's really super easy to get started, but it's also really super easy to make a mistake if you don't know what you're doing and don't know what you don't know. You may have a checklist and think, 'I have to do these five things,' not knowing there are actually five more things on the list that nobody has told you about."
When a client launches a computer-based business—whether as an expansion of a brick-and-mortar business or as an entirely digital enterprise—Adler has several recommendations to help the new business owner start right and avoid the potential pitfalls of selling online. "The threat factors are different than a corner jewelry store, where you just need some heavy-duty locks. You're much more accessible online, and you've got a much bigger target audience," he says.
1. Create a Legal Entity
Choosing the right type of business structure is essential. Because of the extensive liability that can arise in the digital space for issues like data breaches, it's particularly risky to leave yourself vulnerable in a sole proprietorship or partnership. Adler says to establish a corporation or limited liability company (LLC) to limit your exposure.
2. Establish Strong Contractual Protections
Contractual agreements are one of the best ways to ensure your protection against the unknown and limit future liability. Make sure you have strong contracts with your vendors, service providers (such as web developers and contractors), and in your policies regarding transactions with buyers.
3. Get Business Insurance
The purpose of liability insurance is to provide money to cover anticipated problems. "I recommend my clients talk to an insurance broker to review the potential risks of their business and see what kinds of coverage they should get to address those risks," Adler says.
Examples might include director and officer policies, general liability, plus a growing area related to cyber-security. "These policies require a close review of what's excluded and what's covered," Adler says. "It's pretty new stuff."
4. Plan Ahead for Intellectual Property Issues
In order to drive traffic to your website, you need to establish a strong brand and business name that resonates with consumers and keeps them coming back. Be sure to research domain name availability and logo uniqueness. Register your trademarks with the Trademark Office before you launch.
"A lot of entrepreneurs don't really think through the availability of the trademark or company name they want to use. There's nothing worse than getting six to 12 months into the process, only to find out you have to change your name because someone else was using it first," Adler says.
5. Copyright the Content
Another key attribute of e-commerce success is driving traffic through unique content. But if you're not protecting your content, others can use it, too.
"I have clients who are really great at generating fresh content that drives eyeballs, which ultimately leads to sales of their product," Adler says. "When you're successful in being content-driven, your competitors see what you're doing and copy it." To protect yourself against this type of theft, it's important to register your copyright and have a strategy addressing the fact that yours is a content-driven business.
6. Have a Plan for Cyber Security and Data Breaches
Data breaches can—and do—happen. Know your risk and be prepared. Depending on whether you're processing credit cards, storing customer information, maintaining your own system, or using a third party as your platform, you'll have different security risks and needs.
If all this protection sounds expensive, bear in mind that it can be far more cost-effective than a lawsuit. Adler estimates that, for a small business, many of these legal considerations can be put in place for approximately $2,500 to $3,000, and notes that not everything has to happen at once.
Find an Experienced Lawyer For Help With Business Legal Requirements
For legal advice on how to start your online business entity, from formulating a business plan to different legal structures, visit the Super Lawyers directory to find an experienced business law attorney in your jurisdiction. For more information on this area, see our business organizations overview.
What do I do next?
Enter your location below to get connected with a qualified attorney today.
State Business/Corporate articles
Related topics
Attorney directory searches
Helpful links
Find top lawyers with confidence
The Super Lawyers patented selection process is peer influenced and research driven, selecting the top 5% of attorneys to the Super Lawyers lists each year. We know lawyers and make it easy to connect with them.
Find a lawyer near you