Can I Take Legal Action if I'm Receiving Pervasive Robocalls?
How to protect yourself from illegal robocalls in California
By Katrina Styx | Last updated on January 12, 2023
Use these links to jump to different sections:
If your child's school experiences an emergency, chances are you'll find out about it from a robocall. Robocalls—phone calls sent from systems that automatically dial your phone number to send pre-recorded messages or connect you to a live caller—can be incredibly useful tools for businesses and organizations to quickly and efficiently deliver information to many people. But too often, they're a nuisance.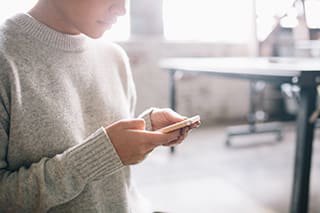 Not only are unwanted robocalls to your telephone number irritating, many may be illegal calls. According to the Federal Trade Commission, "If the recording is a sales message and you haven't given your written permission to get calls from the company on the other end, the call is illegal period." If your phone is receiving a barrage of illegal robocalls, there are some things you can do to protect yourself.
The Basics: Hang up, Block It and Report It
The FTC gives consumers some easy guidelines on what to do when you answer an illegal robocall on your cellphone or landline:
Don't press any buttons or speak to an operator. Simply hang up.
Consider having your telephone provider block the number, but be aware that robocallers often change their numbers (or use spoofing) and blocking service providers may charge a fee to block a number. Consumers may be able to find call-blocking apps, says Todd M. Friedman, a consumer law attorney in Woodland Hills. Phone providers may also be able to refer customers to apps or services to help identify or block unwanted calls.
Report the call to the FTC online or by phone (1-877-FTC-HELP).
Help protect yourself from future calls by ensuring your number is registered on the National Do Not Call Registry.
Don't Answer Scammers & Telemarketers
Friedman also suggests simply not answering calls from numbers you don't recognize. "If it's [an unfamiliar] number that shows up and it looks like your cell number," he says, "especially the area code and the first three numbers, it's 99.9% spam. … That's my opinion, at least." Another option, he says, involves occupying the scam caller's time and getting information that can help track them down. "If you really want to make these guys pay and get them to stop, one thing is you can pick up the phone, string them along for like 10 to 15 minutes, and right before they … take more personal information from you or try to get your credit card, ask them, 'Hey, before I give you all that, what's your email address? I just want to make sure I'm dealing with a reputable company,' or 'Send me an email.' Even though that promotes more spam, at least you'll have a way to track them, and
then you can hire an attorney
like myself to go after these guys and sue them for the calls."
You May Be Able to Sue for Compensation
Consumers can take further action by bringing a case to the courts. "You can sue [robocallers] under the Telephone Consumer Protection Act, the TCPA, which is a statute enacted in 1991 by Congress to try and combat these robocalls," Friedman says. "It's $500 or $1,500 per call." When should you
call an attorney
? "They can do it the first time they get a call … each call is actionable," Friedman says. "It really depends on their disdain level, or their tolerance level of these calls. Some consumers are a little bit more savvy; they know about the TCPA, so they're looking to trap these people to try to, you know, make some money from the calls. Some people contact me when they're just
fed up
with getting the calls." Once an attorney takes the scam call case, Friedman says you won't have to do much. "So what we do is we use the information that the consumer provides us and we confirm whether this defendant is viable or not … and then we will file a lawsuit either individually or on a class action basis. And we do it at no cost to the consumer because we seek our fees from the robocaller."
If You Sue, Keep These Things in Mind
Trying to pin down robocallers on your own can be time consuming. "To go after these people you need to really do your homework," Friedman says. But handing a case over to a lawyer takes much of the burden off your shoulders. "Once you hand it over to an attorney, there's really not much that they have to do. We do all the work after that, and we try to get the case resolved for them." Still, there are some things you need to keep track of if you want to take legal action. Friedman says to keep your phone bills to help trace the spam calls, keep your phone through the full course of the lawsuit to avoid spoliation motions, and keep a log of spammer calls you receive. "And that's really it," he says. For more information on this area of law, see our overview of
consumer law
.
What do I do next?
Enter your location below to get connected with a qualified attorney today.
Attorney directory searches
Helpful links
Find top lawyers with confidence
The Super Lawyers patented selection process is peer influenced and research driven, selecting the top 5% of attorneys to the Super Lawyers lists each year. We know lawyers and make it easy to connect with them.
Find a lawyer near you