How Much Does a Divorce Cost?
A broad look at the typical costs associated with divorce in the U.S.
on May 4, 2022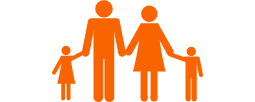 The average cost of a divorce in the United States is around $15,000 and trending upward. For example, average costs in densely-populated areas like California tend to cost even more. Still, no two divorces of are alike, and the costs of a divorce can sway wildly depending on a variety of factors.
Divorcing a spouse takes time and money, and the various fees and costs can be disorienting if you don't have an idea of what to expect going in. There are considerations that go beyond paying your attorney fees. States and counties also have their own filing fees and court costs to consider. This article examines the many factors that may influence the cost of your divorce.
If you're wondering how much a divorce costs in your state, consider seeking the legal advice from family law attorneys with knowledge of court fees in your area. Many law firms provide initial free consultations.
Factors That Influence Divorce Costs
If there are no legal disputes at issue between you and your spouse, you will most likely opt to have an uncontested divorce. Divorcing spouses that maintain an amicable relationship often engage in a process known as mediation. This process is moderated by a neutral third party (often a retired judge) and can be significantly than a lengthy court battle.
In a contested divorce, legal fees tend to be higher due to more attorney billing hours, court filing fees, etc. An attorney can advise you on whether you're entitled to child support or alimony, and whether a lengthy litigation process would be worth the financial and emotional toll.
Additionally, divorce cases where minor children are involved tend to complicate matters even further. As with most legal issues, when things to get complicated, the legal expenses tend to rise. Here are some additional costs that people going through a divorce might not anticipate:
Filing fees at the county courthouse
Court-ordered education such as co-parenting classes
Court-ordered psychiatric evaluations for adults or any minor children
Mediation fees to pay neutral party and attorneys (should you choose to use attorneys in your mediation)
Questions to Ask a Divorce Attorney
Speaking to a divorce lawyer for the first time can often be intimidating, especially because family law tends to dredge up emotions. Before sitting down with an attorney, consider which questions you'd like to ask them and what answers your ideal attorney might provide. Here are a few examples to help get you started:
Am I entitled to spousal support or alimony?
Do you work on a hourly rate, payment plan, or retainer?
Can I get a restraining order against my spouse if they are a danger to me?
How are marital assets divided in the divorce process?
Do I still have to make mortgage payments if I am not listed on the title?
What constitutes community property and separate property?
Can I seek a court order forcing my spouse to accept a buyout of the home?
Should I Speak to a Divorce Lawyer?
If you're contemplating divorce proceedings, consider sitting down with an experienced divorce attorney as soon as possible. A complicated and emotionally taxing process can be made easier with the benefit of a solid attorney-client relationship. A family law attorney from an accomplished law firm can provide essential legal advice on marital assets, child custody, and restraining orders, all while guiding you through the nuances of divorce court.
When using a database such as Super Lawyers, it would be best to find a divorce attorney operating in your current jurisdiction.