What Are the Types of Medical Malpractice?
Understanding the differences
By Kimberly Lekman, Esq. | Reviewed by Canaan Suitt, J.D. | Last updated on May 9, 2023
Use these links to jump to different sections:
Most healthcare providers strive to give excellent medical care and eliminate errors. However, medical malpractice is still a common occurrence and causes many injuries and even deaths.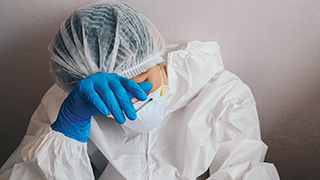 Medical malpractice can come in many shapes and forms. It occurs in small private clinics as well as large hospitals. Medical malpractice occurs when a healthcare professional breaches their duty of care by providing medical treatment below the normal standard of care. Legal professionals call this medical negligence.
To succeed in your medical malpractice lawsuit, you must show that this negligent act caused you actual harm. If you or a loved one think that you may have a medical malpractice claim, you should contact an attorney to review your case. Some of the most common causes of medical malpractice are covered below.
Medication Errors
Pharmaceutical drug errors are one of the most common types of medical mistakes. When patients receive incorrect medications, this can make their condition worse. In turn, they may need more medical interventions. To prevent this, a prescribing doctor should always ask a patient what medications and herbal supplements they take. This precaution will help to avoid dangerous drug interactions.
Further, doctors should consider the patient's height, weight, allergies, and previous history. Failure to do so can result in incorrect dosages, allergic reactions, addiction, and more.
Prescription drug errors can also occur when pharmacists dispense the wrong medication. Incorrect medication distribution can result from poor inventory management or human error. In other instances, the wrong patient may receive medication intended for someone else. Or a medical professional may administer the wrong dosage of a drug.
The United States Food and Drug Administration (FDA) has noted the seriousness of drug errors. It lists hospitalization, birth defects, disability, and death as possible consequences. In response, they have created labeling requirements to help reduce these errors. Further, FDA advises that tablets should have imprint codes. These codes help patients and healthcare providers verify that they are using the correct pills. If you or a family member is in the hospital, double-checking your medications is always a good idea.
Misdiagnosis
Misdiagnosis happens when a doctor examines a patient but does not diagnose their medical condition correctly. Failure to treat the patient's condition can sometimes cause it to get worse. This is especially true for physical conditions that cause rapid deterioration. For illnesses such as heart attack, appendicitis, stroke, or diabetes, a delay in treatment can lead to serious complications or death. If you think you received a wrong diagnosis, it's always wise to seek a second opinion or ask your doctor to run more tests.
If you or a family member has already been harmed by a misdiagnosis, you might consider filing a medical malpractice suit. To recover for this type of case, you will need to show that a competent medical professional would have diagnosed your condition. Further, you will need to show that the delayed diagnosis caused you actual harm. You can establish these facts through expert testimony.
Birth Injuries
Medical professionals should carefully treat and monitor mothers and babies. Treatment should be ongoing during, before, and after childbirth. Usually, hospitals and clinics have strict procedures to assure safety for both mothers and babies. Further, mothers typically receive comprehensive prenatal care. But mistakes do happen, and things can go wrong if doctors and nurses do not exercise proper care during the delivery process.
Birth injuries can result from the incorrect use of forceps or suction to pull the baby from the birth canal. In other cases, the baby may be deprived of oxygen due to prolonged labor. Babies can also suffer from nerve damage, partial paralysis, or cerebral palsy from birth injuries.
Sometimes, birth injuries affect the mother. If a mother does not receive a proper diagnosis for a pregnancy-related condition, she may suffer an injury from the delay in treatment. Preeclampsia, for instance, is a serious illness that causes high blood pressure in pregnant women. If it progresses, preeclampsia can lead to stroke and eventually organ failure. Medical professionals must deliver a baby early to resolve this condition in some cases. An obstetrician usually diagnoses preeclampsia during a mother's prenatal checkup. However, failure to diagnose and adequately monitor this condition can lead to serious injury and death. This can give rise to a medical malpractice claim.
Surgical Errors
Surgical errors can come in many forms and can cause severe injuries. Common surgical errors include:
Operating on the wrong body part
Performing surgery on the wrong side of the body
Leaving a foreign object inside of the body
Performing the wrong type of surgery
Causing nerve damage by improper cutting
Improper patient monitoring
Failure to properly sanitize instruments, causing infection
Performing the wrong kind of surgery
Surgical errors can cause patients to be deprived of oxygen, suffer internal bleeding, sustain organ damage, and more. To improve patient safety, surgeons should be well trained and prepared before operating. They should have reviewed the patient's medical history and should have the correct equipment ready and sterilized. They also need to have the proper support staff available. If a surgeon failed to take reasonable precautions and you suffered an injury, you may have a valid medical malpractice case.
Anesthesia Errors
An anesthesiologist can cause permanent injury or brain damage if they fail to properly monitor a patient's vital signs while they are anesthetized. An anesthesiologist should always review a patient's medical history before administering anesthesia. This review helps prevent drug interactions, allergic reactions, surgical complications, and more. Further, they need to make sure that the patient is physically positioned to maintain stable blood pressure and blood supply to the brain.
One of the most sensitive aspects of administering anesthesia is getting the dosage right. Healthcare professionals can harm patients if they give too much or too little medication. In extreme cases, anesthesia errors can even lead to a patient's death.
The above summary covers the most common types of medical malpractice. However, many more types of medical malpractice exist that are not quite as common. For instance, emergency room negligence, psychiatric errors, or a dentist's malpractice may have injured you. If you have questions about a possible medical malpractice claim, you should talk to a medical malpractice attorney near you. It's a good idea to act fast because your state may put a time limit on medical malpractice cases through a statute of limitations.
To learn more about this area of law, see our overview on medical malpractice.
What do I do next?
Enter your location below to get connected with a qualified attorney today.
State Medical Malpractice articles
Related topics
Attorney directory searches
Helpful links
Find top lawyers with confidence
The Super Lawyers patented selection process is peer influenced and research driven, selecting the top 5% of attorneys to the Super Lawyers lists each year. We know lawyers and make it easy to connect with them.
Find a lawyer near you