How To Find a Personal Injury Attorney
Knowing where to look can be crucial
By Tim Kelly, J.D. | Reviewed by Canaan Suitt, J.D. | Last updated on April 6, 2023
Use these links to jump to different sections:
Choosing the right personal injury lawyer can be an intimidating prospect. Ideally, this task will involve more than a simple Google search or glance through a phone book.
The fact is, some considerations go beyond simply finding a name and a number. Personal injury law is a huge practice area and covers many legal issues. It includes everything from wrongful death, car accidents, property damage, and product liability to medical malpractice cases.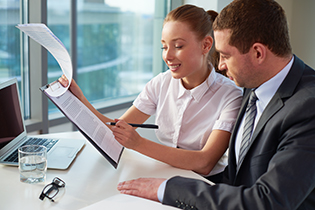 When a person or company causes you or a loved one harm, an experienced personal injury lawyer provides you with legal advice and works to bring a satisfying resolution to your pain and suffering.
What You Need To Know
Finding the right lawyer is a challenging but necessary part of personal injury lawsuits.
No two accidents are alike, and experienced personal injury attorneys can specialize in various practice areas.
If you're looking for an attorney on a search engine or in a phone book, you might find there are too many options.
People link up with attorneys in all kinds of exciting ways, including through sites like Super Lawyers.
Choosing the Right Personal Injury Lawyer
In plainest terms, if you suffered an injury and another person or legal business entity (this can be anything from a hot dog stand to a publicly traded corporation) was at fault, then you should consider filing a personal injury claim. To do this, you will need legal representation. The first step in this process will be to consult with an attorney from a personal injury law firm. These consultations are usually free.
Here are some questions that might arise as you look for a personal injury attorney:
Are There Different Kinds of Personal Injury Lawyers?
Yes. No two accidents are alike, and experienced personal injury attorneys can specialize in various practice areas.
Some attorneys are more experienced with settlement offers, while others are dedicated trial lawyers. Some lawyers specialize in helping accident victims recover the costs of their medical expenses from insurance companies. Others work on specific types of cases, such as premises liability.
It would be best if you weighed the pros and cons of each attorney with the facts of your case.
How Can I Find a Personal Injury Lawyer in My Area?
The search for a local attorney is not always easy. For example, a densely populated region like New York state might have attorneys in abundance, while a rural area in a state like Texas might have fewer.
The easiest way to find an experienced personal injury attorney can often be through referrals from family and friends. You can also check both state and local bar associations in your area. Third-party databases such as Super Lawyers provide another excellent avenue for finding dedicated attorneys in your area.
See the next section for more information on these methods.
Can I Afford a Personal Injury Lawsuit?
The thought of paying medical bills can be groan-inducing, especially if you're recovering from a serious injury and cannot work.
Many attorneys provide free case evaluations, and the best personal injury lawyers will discuss attorney fees early on. Whether they work on a retainer, contingency fee basis, or some other form of payment, you should discuss payment plans that meet your needs and suit your financial outlook.
It Has Been Several Years Since My Injury – Can I Still Recover?
This is an area where a local attorney will be essential.
Personal injury law firms with experience near your location will have a trove of knowledge and can speak to various matters with your case, including statute of limitations issues.
Do I Have a Personal Injury Case?
This is a question that only your personal injury lawyer can answer.
It's a great question to ask during your initial consultation. If you are comfortable with your attorney and the legal advice they've provided, you can hire them as your legal representation to file your personal injury lawsuit.
Methods For Finding a Personal Injury Lawyer
If you're looking for an attorney on a search engine or in a phone book, you might find your options lacking. Or, you might find them too broad, with too many law offices to choose from. However, these aren't the only options available to you, and people find attorneys in all kinds of exciting ways.
Here are a few methods worth your time:
Referrals
Accident victims recovering from catastrophic injuries can often find themselves surrounded by friends and loved ones. Suppose you were in a truck accident, suffered a traumatic brain injury, and the other party was at fault. During your recovery, you'll probably be faced with no shortage of recommendations on who you should sue and which personal injury lawyer you should hire to sue them.
Referrals can be a great way to narrow your search for an attorney. But they can be disorienting when you receive so many in such a short amount of time. Make sure whichever attorney is referred to you has a proven track record with similar types of cases to yours.
Local Bar Associations
Another great way to find personal injury attorneys is through state and county bar associations. With this method, you can perform a quick internet search for state bar associations. Often, these websites include databases of local attorneys from which you can begin setting up free consultations.
Third-Party Services
Searching for attorneys is time-consuming and stressful—especially if you've just been in a traumatic incident like a motor vehicle accident. Those wanting to forgo the hassle and find a dedicated personal injury lawyer—with years of experience—turn to third-party databases like Super Lawyers. Consider using Super Lawyers to drill down your search and contact the right lawyer for you today.
To help you get started in your search for an experienced personal injury lawyer, search the Super Lawyers directory, using the search box to find a lawyer based on your legal issue or location.
What do I do next?
Enter your location below to get connected with a qualified attorney today.
State Personal Injury articles
Attorney directory searches
Helpful links
Find top lawyers with confidence
The Super Lawyers patented selection process is peer influenced and research driven, selecting the top 5% of attorneys to the Super Lawyers lists each year. We know lawyers and make it easy to connect with them.
Find a lawyer near you