A Look at Criminal Record Expungement in Indiana
And reasons why to consider erasing criminal history
on December 22, 2021
Updated on January 13, 2023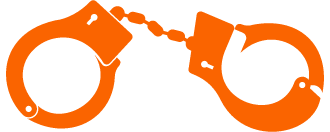 For those who live in Indiana, there are a number of reasons to consider having your criminal record expunged—job searching chief among them. "A lot of times when you fill out an application for employment, you've got to put down if you've ever been convicted of a crime," says Katelyn H. Juerling, a litigator at Norris Choplin Schroeder in Indianapolis who has handled expungement matters since she was in law school. "So people will get passed over because of that. After you've had an expungement, you're allowed to say, with limited exceptions, 'I've never been convicted of a crime.' And so employers are not able to discriminate against you because of a prior conviction."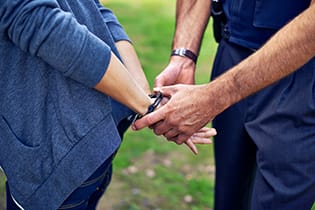 The good news for Indiana residents seeking to expunge their records is that a semi-recent change has made expungements easier to achieve—although it's also resulted in increased demand. "Within the last five years or so, the state made the expungement statute more lenient, so it made expungement a lot more accessible," Juerling says. "So we've seen an uptick in expungement petitions. I know that it's getting really heavy, because when you file an expungement petition, the prosecutor always has the opportunity to weigh in. In the last year or so—especially since COVID—their response times have gotten slower, just because they are so inundated by these petitions, which is honestly a great thing. That means people are taking the time to do this, and ultimately it will result in better outcomes for those needing an expungement."
What You Need for Eligibility
There are a few prerequisites you need to meet in order to be eligible to have your record expunged. For starters, all of your court fees and fines must be fully paid off. "So if you're looking at the case docket, you can go to the bottom and it will tell you, 'this person owes X amount of dollars to the court,'" Juerling says. "Usually, it will say $0. However, if the judge gets to the bottom of that docket, and it says person X owes $100 to the court, they won't grant your expungement."
Of course, certain crimes—including murder, sex crimes, and repeated offenses with a weapon—are not expungable. Prior to July 2014, felonies in Indiana were classified from Class A to Class D, with A being more serious felonies than D. After 2014, the classifications went from Level 1 to Level 6, with the low level felonies being higher numbers.
When you reach out to an attorney, it can be helpful to know that the process is a bit different depending on whether you were simply arrested, or if a criminal conviction is at issue.
"Let's say you were arrested, but you weren't ever convicted," Juerling explains. "You just have to wait one year from the date of the arrest. Then you can file your petition for an arrest expungement. You can do that as many times as you need to in your lifetime. So if you were arrested on three separate occasions and all three arrests resulted in dismissals, you could file three arrest petitions."
For misdemeanor and/or felony convictions, it's important to note that you can only file for expungement once in your lifetime. With misdemeanors, you'll have to wait five years from the date of your conviction to file; with felonies, it's eight years. "So if, for example, you have three misdemeanor convictions, you'll want to wait until you can get all of those convictions on one petition, because it's a once-in-a-lifetime opportunity," Juerling adds.
How Long the Expungement Process Takes to Clear Criminal Charges
Although a prosecutor may respond to your expungement filing, in Juerling's experience, it's rare that they object to it, if the petition is filled out correctly based on the type of conviction needing expungement. After that, you have to wait for the judge to rule on it. "With arrests and misdemeanors for conviction, they're generally a 'must-expunge' under the statute," she says. "So as long as the prosecutor doesn't object, the judge is most likely going to stamp it and be done."
With felony expungements, however, the judge may choose to have a hearing. "It's more likely that the judge is going to want to have a hearing [in this situation] just to make sure that the client understands that once they've expunged this, they can't file another expungement petition again in their lifetime," Juerling says.
Generally, it takes six-to-eight weeks for expungements related to arrests and misdemeanors to be completed. With felonies, it's usually closer to 90-150 days. "It goes relatively fast," Juerling says, "especially if there are no issues with your petition."
For more information on this area of law, see our criminal defense overview or visit the Indiana.gov website to file a petition and read more about Indiana expungement law.