What Is Required of Probation in Massachusetts?
Breaking down the laws, statutes, and ramifications
on September 13, 2018
Updated on January 13, 2023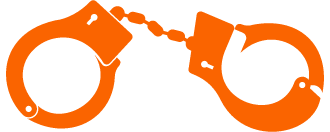 Not all criminal offenses lead to jail time. Massachusetts law allows judges to place individuals charged or convicted of a crime on probation. Also known as "community supervision," probation allows a person to continue living and working in the community under certain conditions specified by the court and a probation officer.
Understanding the Conditions of Probation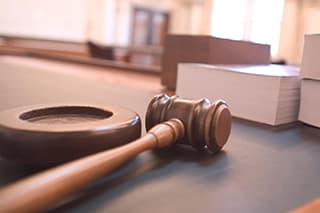 According to the Massachusetts Probation Service and Commissioner of Probation, there are currently about 86,000 people on probation in the commonwealth—the overwhelming majority of whom are men. No two probation cases are identical. Massachusetts law affords judges wide discretion in setting probation conditions. Some of the more common conditions include:
Reporting to a probation officer on a regular basis.
GPS monitoring or home confinement.
Maintaining steady gainful employment or staying in school.
Obeying all applicable federal, state and local laws.
Not traveling (or moving) outside of Massachusetts without permission of the probation officer or the court.
Notifying the probation officer of any change of address or employment.
Making restitution to any victims of the original crime.
Taking and passing a random alcohol, or drug test.
Undergoing a mental health evaluation or regular psychological counseling for a period of time.
Successful completion of a substance abuse, or domestic violence program.
Paying a monthly supervision of probation fee and court costs.
What Happens If I Don't Follow a Probation Condition?
Your probation officer is ultimately responsible for making sure you follow the cterms of your probation imposed court orders and Massachusetts law. If you fail to meet one or more conditions, your probation officer will go to the court and request a warrant for your arrest. This doesn't necessarily mean you will be sent to jail. Rather, it ensures you are brought before a judge and asked to explain why you did not comply with your probation requirements. The judge may opt to impose additional conditions to ensure future compliance. But, depending on the circumstances, the judge does have the option of revoking probation and sentencing you to jail for your original crime.
In some cases, you may be able to "work off" a probation violation by completing a number of community service hours. This is especially common in situations where a person on probation is unable to pay the monthly probation fees. The judge may agree to "convert" the unpaid fees into service hours.
When Do You Need to Call a Lawyer?
If you have a criminal record and are currently on Massachuttes probation, it is critical you comply with all conditions. And, if you are accused of a Massachuttes violation of probation or revocation, or you are required to attend a probation violation hearing, you should contact a qualified Massachusetts criminal defense lawyer right away. Remember, your probation officer may be there to help you comply with your requirements, but they are not a substitute for independent legal counsel. At the end of the day, the probation officer works for the commonwealth, not you.
Law offices with experienced criminal defense attorneys will fully advise you of your rights and responsibilities under the law. As discussed above, many probation violations will not lead to jail time. The court ultimately retains discretion to adjust your probation conditions depending on the nature of the alleged violation and your response.
For more information on this area of law, see our overview of criminal defense.