You Don't Need to Avoid Probate in Georgia
State laws make the process easier than you might think
By Judy Malmon, J.D. | Last updated on April 14, 2022
Use these links to jump to different sections: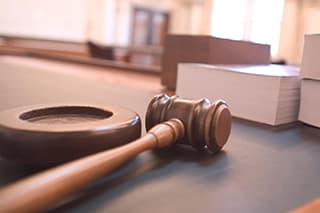 There is a widely held belief that going through probate court is a nightmare. Probate is the court-administered process by which property and debts owned by someone who died are officially transferred to that person's heirs. Because probate laws vary considerably from state to state, there are indeed places where the complexity and expense of probate makes it a process to avoid if possible. But Georgia is an exception.
Georgia has among the most user-friendly of probate laws, allowing many estates to avoid probate altogether, as well as streamlining the administration of most estates that are probated. Because of this, there are some unique considerations for estate planning.
What Sets Georgia Apart
First, you may not need a will at all. Most states now have provisions for small and uncontested estates to use a simplified process, with each state setting its own cap on the amount of assets that qualify. Georgia is one of a few that allows heirs to forego the probate process, with no estate dollar value limitation, as long as:
there are no outstanding debts
all heirs agree with the distribution plan
there is no last will and testament
This process requires a representative of the estate to file a petition with the court, attesting to the lack of need for administration.
For people with more complex estates, or who don't want to leave their estate to chance, many lawyers recommend establishing a revocable living trust in order to avoid probate. This may not be the best approach in Georgia, however.
Alpharetta estate planning attorney Loraine DiSalvo, of Morgan + DiSalvo, explains: "I get a lot of people who call and say 'I need to set up a trust. ' I'll ask them why, and a lot of the time they've gotten that standard, 'You must avoid probate; it's horrible; it's expensive; it takes forever.' I ask them more questions to see if it would be advisable for them to have a trust based on other factors. But I also explain to them that in Georgia, if you have a well-drafted will that waives bond and inventory and reporting requirements, and gives all the correct powers to act without ongoing court supervision, then probate is not really difficult."
DiSalvo lays out the likely circumstances where a revocable trust is in fact the better way to go:
Ownership of out-of-state real property— Many states require an ancillary probate proceeding for property in that state. "We have a lot of people who own property in Florida, for example, and Florida has some pretty nasty probate laws that are better to avoid."
Blended families—When one or both spouses have children from a prior relationship, this can raise complications. Where stepchildren don't agree with a plan benefitting a stepparent, they may contest the probate.
Disinherited or limited child—Where a child is either disinherited or significantly limited in their ability to benefit, they may contest the probate. Generally, DiSalvo says, "If you're going to make someone unhappy, it's a good idea to avoid the need for probate."
The Legal Process with Probate Assets
It's important to note that the only assets subject to probate are those that remain in the decedent's estate after they die. There are a number of types of assets you can effectively transfer to heirs upon death without a will or trust. Anything that allows you to make a beneficiary designation, such as life insurance, a retirement account, or a bank account, will transfer ownership to the named beneficiary immediately upon death and does not require any further administration. Similarly, any property that is owned jointly, like real estate, will pass immediately to the survivor. Any assets held in a revocable trust will likewise transfer under the terms of the trust. It's only what is left over after these transfers occur that will comprise the probate estate.
Because Georgia law is unique and individual circumstances can raise issues you may not be aware of, it's important to work with an experienced estate planning attorney to make sure that when the time comes, your assets are distributed to loved ones as you wish. 
For more information on this area of law, see our overviews of estate planning, wills, trusts, and probate and estate administration, or reach out to a probate lawyer for legal advice.
What do I do next?
Enter your location below to get connected with a qualified attorney today.
Additional Estate Planning & Probate articles
Related topics
Attorney directory searches
Find top lawyers with confidence
The Super Lawyers patented selection process is peer influenced and research driven, selecting the top 5% of attorneys to the Super Lawyers lists each year. We know lawyers and make it easy to connect with them.
Find a lawyer near you