How to Legally Separate a Parent and Child
The laws and procedures to emancipate minor children in California
on March 26, 2018
Updated on March 30, 2022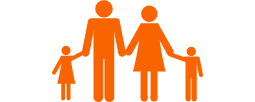 There are a myriad of reasons teens and their parents are no longer beneficial to one another. And depending on your particular circumstances, the state of California may legally allow it.
What does it mean to be emancipated?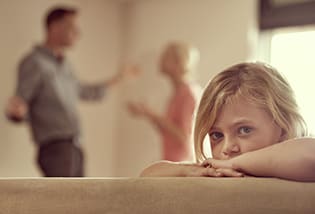 In most instances, when the court grants emancipation, all duties owed by the child's parents are terminated. This includes the obligation to provide food, shelter, health insurance, medical care, educational assistance and money to meet basic needs. The court may order what is known as an "implied partial emancipation," which requires parents and caregivers to ensure the physical well-being of the child, but allows the child to retain all compensation or income from any source.
Once legally emancipated, the minor has most of the rights inherent with adulthood (e.g. to enter into contracts, earn and spend wages, attend school, etc.). However, the emancipation of a minor does not confer certain rights, including the ability to purchase or possess alcohol, or obtain certain licenses.
Three ways to get emancipated
Get married
A minor needs permission from their parents and the court to be married if they are not 18 years old. There is no minimum age for marriage in California. Anyone under 18 needs parental consent and a court order to be married. Pew Research Center has shown that California has the highest rate of marriage for couples between 15 and 17 years old.
Join the armed forces
This path would require a minor to receive permission from their parents, be accepted by the armed forces and be a U.S. citizen. The minimum age for all branches of the military is 17. If these are met, the minor may be automatically emancipated upon entering the service.
Get a declaration of emancipation from a judge
To get a declaration of emancipation by court order, five things must be met:

You are at least 14 years old.
You don't want to live with your parents, and your parents don't mind if you move out.
You can handle your own money and decision-making.
You have a legal way to make money.
Emancipation would be good for you.
Other options
If you don't want to live with your parents, emancipation isn't the only answer. You could seek counseling or mediation sessions with your parents, start a parenting plan, receive permission to live with another adult, seek help from public and/or private agencies, or seek a different kind of an agreement with your parents' consent.
What can I do?
The emancipation process and forms required to pursue it can be found in this packet. The process can be difficult, and, more importantly, many courts do not allow minors to file paperwork. If emancipation is for you, be certain to and seek legal advice contact a reputable and experienced attorney to help out.
For more information on this area, see our overview of family law.