An Overview on Divorce Law
Issues that may arise at the end of your marriage
on February 10, 2020
Updated on June 24, 2020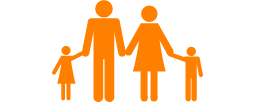 While we each hope our marriage will last forever, the reality is that many marriages don't. If you and your spouse have decided to get a divorce, there are many factors you will need to consider, including: who the kids will live with, who the house will go to, whether or not alimony will be involved, and whether or not it will all end in court.
The answers to your divorce questions will vary based on where you live, and how long you have been married. The following is designed to give you an overview of issues that may come up in a divorce so that you feel comfortable discussing your situation with a lawyer, should you choose to hire one.
Overview
Divorce is the legal ending of a marriage. In the past, divorcing couples had to identify the party at fault for the divorce. While fault divorces are still available in some states, every state now recognizes "no-fault" divorces. The details of your case will vary based on where you live, how much property you have and whether you have children.. You might also want to discuss parenting plans, property division and whether one of you will need to pay the other alimony or spousal support.
Alternatives to Court
While you do need a judge to sign off on your divorce, you don't necessarily have to go to court. You have the option to make use of alternative dispute resolution methods and avoid having child custody, child support, property division and alimony arrangements decided by someone else.
Mediation
You and your spouse will hire a neutral third party to facilitate a discussion in order to resolve the issues in your divorce. Mediation allows a divorcing couple to reach a resolution based on their own understanding of their situation and children's needs. This gives the couple an opportunity to work outside the framework a judge would be required to work in, and create a personalized resolution.
Collaborative divorce
In a collaborative divorce, there is no third party like you will find in a mediation; all decisions are being made by the couple. The couple's attorneys do not work against each other and instead work with the couple to encourage agreement. And there is, included, one important provision: If either party decides to end the collaborative process and go to divorce court, both parties will have to hire new lawyers.
Parenting Plans and Custody
A parenting plan is a child custody plan that can be negotiated by parents or created by a judge if the parents cannot agree. When making parenting arrangements, parents may want to consider living arrangements, vacations and holidays, health care, extracurriculars and education. Parents should consider their ability to communicate and work together to create a parenting plan that works for everyone involved. There are two types of custody your parenting plan will need to address:
Legal custody
Legal custody is frequently awarded to both parents, known as 'joint legal custody.' Parents who have legal custody of their children have the right to make long-term decisions for their children, including education, religion and medical care. When there is joint legal custody, parents will need to take each other's wishes into consideration and include each other in the decision-making process.
Physical custody
A parent with physical custody is responsible for the day-to-day care of their children. Children will almost always live with the parent who has physical custody, and it is common for courts to grant one parent primary custody and give the other visitation rights—sometimes called 'parenting time,'—to give the children a more stable living situation.  You will likely want to address this time in your plan, designating shared holidays and breaks from school.
Spousal Support
Spousal support is a form of financial support that is paid by one spouse to another after separation or divorce. While, traditionally, spousal support or alimony was paid by the husband to the wife, that is not necessarily the case anymore. Because spousal support is designed to recognize the former spouse's contributions to the marriage and help the recipient meet their needs, it is often paid by the breadwinning spouse—regardless of gender. Spousal support is not awarded in every case, because many former spouses are able to meet their needs without financial assistance. When it is awarded, it can be permanently or on a temporary basis, depending on the needs of the receiving spouse. The types of support are as follows:  
Temporary
This type of support is designed to help one spouse support themselves while the divorce is pending and will either terminate or be replaced by a longer-term form of support once the divorce is finalized. If the two of you can agree, you may be able to set up a support plan without court intervention.
Rehabilitative
Sometimes one spouse is not currently self-sufficient but could be with education or training. Rehabilitative support is designed to help that spouse become self-sufficient. It is likely that there will be a regular review of the receiver's progress to determine whether continued support is necessary.
Permanent
Permanent alimony is usually paid until one spouse dies. This type of support is increasingly rare, but you will usually find it awarded in situations where one spouse in unable to work due to disability, or when the divorcing couple is at or past retirement age. Permanent alimony is not available in every state.
Reimbursement
This type of support reimburses one spouse for economic sacrifices they made that increased the earning potential for the other spouse. This is commonly seen in situations where one spouse worked to put the other spouse through a graduate program, living at a lower standard of living with the expectation that both spouses will benefit from a higher standard of living down the road.
Lump sum
Sometimes one spouse may receive one lump-sum payment instead of property or other valuables. In these situations, the paying spouse will generally not have to pay any other kind of spousal support.
Dividing Assets and Property
The process for dividing your assets and property will vary depending on whether the property is marital or separate, and whether you live in a community-property state or an equitable-division state. Marital property is everything you earned or bought during your marriage. This includes joint bank accounts and whatever you paid for out of those accounts. Separate property belongs to only one spouse, and usually includes property they owned before the marriage. It can also include gifts received by a spouse and property acquired during the marriage that was never used for the benefit of the other spouse. Inheritances and personal injury judgments can also be considered separate property in certain circumstances.
Community property
A minority of states are community-property states. In these states, marital property is subject to a 50/50 split in a divorce. Couples can modify the distribution of martial property in a written contract executed before or during the marriage. Assuming that agreement is valid, it will likely control the division of property.
Equitable distribution
Most states are equitable distribution or common law property states. In these states, marital property is divided based on the needs o each spouse, which means it is not always a 50-50 split. For example, if one spouse might have a harder time earning after the divorce, that court might give them a larger share of the marital property.
Spouses have an opportunity to work out the division of their property without court intervention, but if they cannot reach an agreement, the court will determine the distribution. When making a final determination, a court will consider factor such as the duration of the marriage, the amount each spouse contributed to the marital property, each spouse's non-monetary contributions to the marriage, and the value of each spouse's separate property.
Common Questions
Below are some common questions you might want to consider when meeting with an attorney.
How should I prepare for divorce?
How will my assets be divided?
How is custody determined?
How is child support determined?
Will I have to pay alimony?
Finding the Right Attorney for Your Needs
It is important to approach the right type of attorney—someone who can help you through your entire case. To do so, you can follow this link to the Super Lawyers directory and use the search box to find a lawyer based on your legal issue or location. To help you get started, you may want to consider looking for a family law attorney who specializes in divorce.
Why Should I Talk to a Lawyer?
A lawyer can be particularly helpful in a divorce case because they can act as a go-between for you and your spouse. An experienced divorce lawyer will also be familiar with the ins and outs of various approaches to the process, including available custody and support arrangements in your state. Your lawyer can also help you evaluate whether you and your spouse will be able to effectively collaborate and reach a resolution together.
A lawyer will further be able to anticipate potential problems with your case and advise you on how to approach them. He or she may even be able to help you avoid potential problems altogether. Your lawyer will also keep track of deadlines and file all the paperwork with the necessary courts and agencies, giving you one less thing to worry about.
How Much is a Divorce Attorney and Who Pays Attorney Fees?
There are some areas of the law that commonly involve flat fee arrangements, meaning one arranged sum, and others that commonly involve contigency arrangements wherein the attorney(s) receive a percentage of the judgment. Divorces are not one of them. Therefore, it can be hard to know how much it will cost you.
"The difficult thing about assessing the expense of the case is that there are factors beyond the attorney and the client's control that impact attorney fees," says Aaron D. Bundy, a family law attorney in Tulsa, Oklahoma. "One is the behavior of the other side. You can be reasonable, but the other side can behave in a way that drastically impacts your expenses. A smaller component of that is the way the judge controls the docket and sets deadlines and expects things to be done. If there's less control and governance there, that can contribute to fees as well, and it may be beyond the lawyer's control."
That said, an attorney should cover the fee arrangement in your first meeting with them, and can usually provide an estimate. As for who pays what in a divorce: "In a case where there's substantial property available, and everybody acts reasonably, then it's probably going to be you each pay your own attorney fees," Bundy adds.
Why Super Lawyers?
Super Lawyers is a rating service of outstanding lawyers from more than 70 practice areas who have attained a high degree of peer recognition and professional achievement. The patented selection process includes independent research, peer nominations and peer evaluations. The objective is to create a credible, comprehensive and diverse listing of outstanding attorneys that can be used as a resource for attorneys and consumers searching for legal counsel. As Super Lawyers is intended to be used as an aid in selecting a lawyer, we limit the lawyer ratings to those who can be hired and retained by the public. You can learn more about the selection process here. 
Other Featured Articles
A look at co-parenting, financial and logistical issues caused by COVID-19 in …