An Overview on Personal Injury Law, Plaintiff
Recover damages for injury caused by another's actions
on February 11, 2020
Updated on March 30, 2020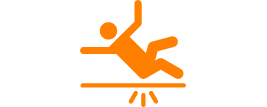 Personal injury law, sometimes referred to as tort law, allows you to recover damages for an injury caused by someone else's intentional or careless actions. If you want to sue someone for something other than a breach of contract, you are likely considering bringing a personal injury claim.
Whether you're open to settling or determined to go to court, you will want to understand the law surrounding personal injury cases; you may find it beneficial to speak with an experienced lawyer to help you evaluate your case. The following is designed to help you understand the basics of common personal injury cases, so you can feel confident speaking with an attorney.
Overview
Tort law—a fancy term for the area of law that deals with the wrongful acts that lead to civil liability—includes the theories of negligence, and strict liability and intentional actions that cause harm to someone else. While the specific application of each area of personal injury law can vary from state to state, there are some guiding principles that are applicable in most jurisdictions.
Negligence
If you are bringing a personal injury case based on an accident that harmed you, you are most likely making a negligence claim. A basic negligence claim includes the elements of duty, breach, causation and damages.
You will be required to show that the person who harmed you did not act the way a reasonable person would have acted under the circumstances, and that their failure to act reasonably actually caused foreseeable harm. You will then need to demonstrate that the law recognizes the injury or harm you suffered, and can make you whole or compensate you in some way.
Negligence tends to be very fact- and state-specific, so it will be helpful to talk to a lawyer about what happened to you.
Intentional Torts
An intentional tort is a purposeful act that causes harm. When an intentional tort causes an injury, you may have a personal injury claim. The specifics of intentional torts can vary by state, but tend to be similar. That said, you should always make sure your jurisdiction recognizes the type of intentional tort you are basing your claim on. The best way to do this is to speak with an experienced attorney who will know the specifics regarding your state's personal injury laws and causes of action.
The following is a brief, inexhaustive overview of common intentional torts that can result in personal injury.
Assault
In personal injury law, an assault happens when someone threatens to harm you. The threat must be believable, and the person must be threating to harm you immediately—not at some time in the future. Personal injury law can vary by state, but to recover for assault in court, you will generally have to show that the other person intended to "cause apprehension of harmful or offensive contact," and that you actually believed that the contact would occur.
Battery
If someone intentionally causes harmful or offensive contact with you without your consent, they have likely committed a civil battery against you. The offensiveness of someone's contact with you is determined based on an objective standard, meaning it must be contact that would be offensive to a reasonable person under the circumstances.
False imprisonment
To prove someone falsely imprisoned you, you will need to show they confined you without your consent and that you were aware of the confinement. To prove false imprisonment, you will need to show you were confined to a bounded area. This doesn't necessarily mean someone put you in a cage; someone who locks you in an area from which you could not reasonably escape has also confined you in a bounded area.
Intentional infliction of emotional distress
When someone does something "extreme and outrageous" to you that causes you "severe and emotional distress" you may have a claim for intentional infliction of emotional distress. Some jurisdictions may require you to show that your emotional distress caused physical symptoms, such as illness.
Strict Liability
With strict liability, the person who caused your harm is liable for their actions regardless of their mental state or intent. In personal injury law, there are three situations where you or your lawyer may choose to pursue strict liability instead of negligence: possession of certain animals, abnormally dangerous activities and strict products liability.
Animals
In some circumstances, if you are hurt by an animal, the animal's owner may be strictly liable for your injuries. The specifics of strict animal liability vary by state, but you can usually use strict liability in situations where someone owns a wild animal or a dangerous dog known to attack people. For more information about the law surrounding animal bites, you can follow this link.
Abnormally dangerous activities
An abnormally dangerous activity is one that is not performed by a significant part of the community and presents a high risk of harm even when everyone involved is using reasonable care. Storing toxic chemicals and using explosives to break down rocks are common examples of abnormally dangerous activities. The harm caused by these kinds of actives can be significant, so if you were harmed by abnormally dangerous activities, it's important to seek medical care.
Products liability
There are different theories of products liability you can use if you were harmed by a product, each of which has specific rules about you can be held liable. Strict liability is available when the product was defective. You will not need to prove that the manufacturer was careless or that the manufacturer intended to create a defective product. You can follow this link for more information about products liability.
Common Questions
Below are some common questions you might want to consider when meeting with an attorney.
What do I do if I was injured when someone hit me?
What do I do if I was bitten by my neighbor's dog?
How do I prove that a defect product caused my injuries?
What kind of compensation is available to injury victims?
What is a damage cap?
Is my claim subject to a damage cap?
Finding the Right Attorney for Your Needs
It is important to approach the right type of attorney—someone who can help you through your entire case. To do so, you can follow this link to the Super Lawyers directory and use the search box to find a lawyer based on your legal issue or location.
You may want to consider looking for an attorney who represents plaintiffs in personal injury cases.
Why Should I Talk to a Lawyer?
The law surrounding personal injury can be complex, especially when medical records are involved. A lawyer can help you get your medical records and request documents from the person who harmed you. They can also help you understand the pros and cons of accepting a settlement offer or proceeding to trial.
A lawyer will be able to anticipate potential problems with your case and advise you on how to approach them. He or she may even be able to help you avoid potential problems altogether. Your lawyer will also keep track of deadlines and file all the paperwork with the necessary courts and agencies, giving you one less thing to worry about.
Why Super Lawyers?
Super Lawyers is a rating service of outstanding lawyers from more than 70 practice areas who have attained a high degree of peer recognition and professional achievement. The patented selection process includes independent research, peer nominations and peer evaluations. The objective is to create a credible, comprehensive and diverse listing of outstanding attorneys that can be used as a resource for attorneys and consumers searching for legal counsel. As Super Lawyers is intended to be used as an aid in selecting a lawyer, we limit the lawyer ratings to those who can be hired and retained by the public. You can learn more about the selection process here.