Can I Perform a Citizen's Arrest in Ohio?
There can be many risks and drawbacks involved
on November 7, 2018
Updated on February 8, 2021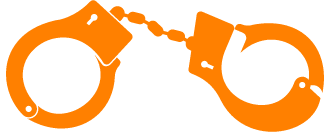 Most citizens like to think they'd do the right thing in the face of danger. As children, many dream of being superheroes, solving crimes and keeping the world safe from evil forces. And as adults, some join neighborhood watches and other civic organizations. But what happens if you see a crime being committed in Ohio? Can you stop it?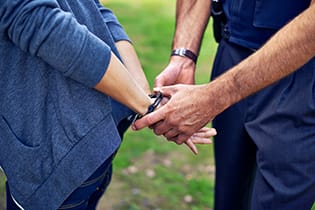 The law in says that, when a felony has been committed, or there are reasonable grounds to believe a felony has been committed, any person can arrest the person they think is guilty of that crime. They can do so before a warrant is obtained, and the alleged guilty party may be detained until a warrant is granted. This is called a citizen's arrest.
For many communities, in the past, this type of action was necessary. And, indeed, there are more rural communities that have fewer resources in the way of law enforcement, who are often stretched over large areas. So, in some situations, citizen's arrest may be the only option towards thwarting crime.
But it should be noted that police officers are trained to safely detain and stop crime as it is occurring. They are armed with resources that most citizens don't have to effectuate safe and efficient detention of a criminal. Most citizens are not so armed as the police; the best practices according to many law enforcement organizations is to stay at a safe distance and dial 911.
If one is on the brink of arresting someone else, they should know that there are four conditions that must be present to make detaining an individual a lawful act.
Before arresting anyone, you must have a reasonable belief—or, better yet, have seen the act go down—that they committed a felony.
Second, you can only detain the suspect until the police can furnish an arrest warrant. This can be done fairly quickly—usually, within a matter of hours.
At the start of the arrest, you must tell the detainee that you intend to detain them and why you are doing it.
Fourth, you have to either transport the detainee to a court or judge that can make a determination about the act committed, or hand them over to a law enforcement officer. Once at the court, you will be required to file an affidavit—wherein you will swear under penalty of perjury that the facts present at the time of arrest show that a citizen's arrest was justifiable.
Of course, there are always exceptions to the rules; crimes involving thefts from stores, libraries and museums have more protections for the party that is arresting a suspected thief. If you find yourself in the middle of a bad situation, and you perform a citizen's arrest, there are many things that can go wrong. Be sure to have a reputable and experienced attorney to call in case your citizen's arrest lands you on the wrong side of an assault charge. 
For more information on this area of law, see our overview of criminal defense.