The Legal Issues Involved in Surrogacy
D.C. attorney Sogand Zamani on why you might need a lawyer
As told to Andrew Brandt | Reviewed by Canaan Suitt, J.D. | Last updated on May 2, 2023 Featuring practical insights from contributing attorney Sogand Zamani
Use these links to jump to different sections:
Approximately 12 percent of adults in the United States face some form of infertility. In vitro fertilization is an assisted reproductive technology (ART) process that has enabled families facing infertility to achieve pregnancy since the 1970s.
In the last two decades, there have also been great advances in cyropreserving eggs with success to provide individuals facing infertility or family formation concerns with more options. If you're doing IVF or another assisted reproductive technology to achieve a pregnancy, it's invariably because you're experiencing some sort of infertility.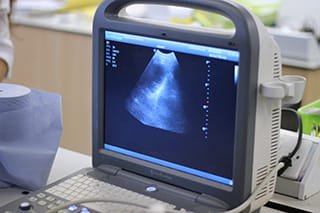 If you are considering using assisted reproductive technology to form a family, the first step in that process is to speak to a professional who has worked with couples who have experienced infertility and loss to help you feel grounded.
Infertility is a crisis for many families. While there is no guarantee that using ART procedures or engaging in collaborative reproduction will result in a successful pregnancy, it often is successful. Working with an attorney who can guide you through your next steps with both expertise and sensitivity will help you feel grounded during an emotionally challenging time.
Additionally, just because the science has improved vastly doesn't mean that the law has kept pace. It is critical that individuals engaging in ART procedures ask a trusted advisor important questions, including: "Where am I living and what do the laws regarding assisted production or parentage say? What else should I consider before I engage in assisted reproduction? Should I consult with a mental health professional? What kind of relationship can I have with a surrogate/gestational carrier?"
The Importance of Consulting with an Experienced Attorney
Assisted reproductive technology law is a nuanced and specialized area of law. You will want to work with an attorney who is intimately familiar with the parentage laws in all of the jurisdictions whose law could bear on parentage in your situation, or has a network of colleagues to assist you.
Relevant jurisdictions include the state of residence of the intended parents and the gestational carrier, the state of delivery, and the state of the embryo transfer at time. Surrogacy is unlawful in some states, such as New York. In other states, detailed statutes existing and yet in others, there are only attorney general opinions, or case law at varying state court levels. When multiple jurisdictions are involved, you will want to work with an attorney to guide you through the legal implications of the jurisdictions at play to minimize your risks.
Paperwork, Procedures, and Legal Requirements for Surrogacy
Reputable clinics will have their own procedures in place to ensure any surrogacy is going to go as smoothly as possible, though not all clinics keep abreast of changes in the law or have thorough forms. It is always worthwhile to have a consult with an attorney before signing a form relating to the retrieval, storage, use and disposition of genetic material since it has the potential for human life.
Counsel should also work with you to understand the requirements of the law in your jurisdiction. For example, to be eligible to serve as a surrogate in the District of Columbia, the surrogate must meet the following requirements: be 21 years of age; have to have given birth to a child; undergo a medical evaluation; undergo a mental health evaluation by a mental health professional who has specialized training in collaborative reproduction; participate in a joint consultation between the mental health professional and the intended parents; to name a few of the several requirements to satisfy the Collaborative Reproduction Act.
What happens after you have thought through your decision to engage in collaborative reproduction and considered what genetic materials you will use? You will need to work with a lawyer to prepare appropriate documentation to memorialize the cornerstones of any gestational carrier arrangement: disclosure of all expectations, including regarding decision-making, parentage, financial compensation or reimbursement, information-sharing, and informed consent.
In the District of Columbia, the agreement, typically referred to as a Gestational Carrier Agreement (GCA), must satisfy the Collaborative Reproductive Act. It requires, among other things, that the GCA must be in writing and witnessed by two individuals or notarized; completed before any embryo transfer or insemination occurs; and must include an affirmation by the intended parents, the gestational carrier and her partner (if any), that they had independent legal counsel, have read the agreement, understand it, and are satisfying the requirements of it. The counsel for each signatory to the agreement must also prepare an affidavit attesting that they have complied with the statute.
Each party in the collaborative reproduction needs to have their own counsel—from the intended parent to the surrogate and their partner—and you really should have one starting when you consider receiving or purchasing genetic material.
Understanding the Cost of Surrogacy
The cost in the United States of a surrogacy can be anywhere from $75,000 to $120,000, depending on complications of the particulars of the pregnancy. Payment to the gestational carrier for reimbursement of expenses constitutes the vast majority of that amount. Legal fees could be anywhere from $3,000 to $12,000.
Entering into collaborative reproduction is a big decision; there are significant emotional and financial costs involved in the process. In the face of this large emotional and financial investment, you should choose an attorney who can help you understand the process thoroughly and help you minimize risks along the way.
For more information on gestational surrogacy, surrogacy arrangements, parental rights, surrogacy agreements and surrogacy contracts, and surrogacy laws, see our overview of family law.
What do I do next?
Enter your location below to get connected with a qualified attorney today.
Additional Family Law articles
Attorney directory searches
Find top lawyers with confidence
The Super Lawyers patented selection process is peer influenced and research driven, selecting the top 5% of attorneys to the Super Lawyers lists each year. We know lawyers and make it easy to connect with them.
Find a lawyer near you