When to Protect an Idea with a Patent, Copyright or Trademark
If you have a big idea in the Big Apple, here's what to do
By Marisa Bowe | Last updated on August 15, 2022
Got a million-dollar idea for a product or service? Or maybe a song? You've got intellectual property. Can you—and should you—protect it with a patent, copyright or trademark?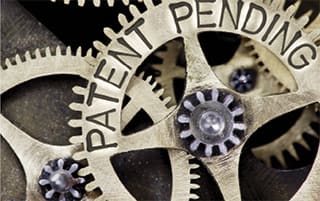 "The answer," says intellectual property attorney Catherine Farrelly at Frankfurt Kurnit Klein & Selz, New York, "is that it depends on what the invention or idea is. There is no protection for mere ideas under intellectual property law. There has to be a concrete expression of the idea for it to be protectable."
For example, she says, "The idea of a story about star-crossed lovers is not protectable. But the play Romeo and Juliet would be eligible for copyright protection if it were written today. Copyright law protects creative expression that is 'fixed in a tangible medium.'" In other words, written down, photographed, recorded or painted.
Patent law is similar in this respect. Intellectual property litigator Ksenia Takhistova, with Hunton Andrews Kurth, New York, says, "You cannot patent an idea; but you can patent a new and useful application of that idea that is not an obvious variant of an existing product or process."
As for the difference between patents, copyrights and trademarks, Amy Goldsmith, an intellectual property attorney at Tarter Krinsky & Drogin, New York, breaks it down.
"In the USA," she says, "patents are a limited-monopoly right to exclude others from practicing your invention."
Copyrights obtained through the U.S. copyright office, she says, differ from design patents in that they "require an aesthetic originality that design patents don't. Let's say a small business develops both a new shape for a mug and an original swirl pattern on the mug. A design patent is the proper choice for the shape of the mug, but copyright is the choice for the swirl pattern because it has a much longer term of protections." Artwork, books, photographs, movies, musical compositions, sound recordings, jewelry, software and more are all covered as copyrightable work.
Trademark, she adds, "is a fancy word for 'brand.'" Words, logos, brand names, and sometimes even an image of a product can all be trademarked. "Think of the classic Coke bottle," she says.
A new business owner, Takhistova notes, may need all of these intellectual property protections and possibly trade secrets protections as well.
If you think what you've created is patentable, do not talk about your idea. Intellectual property attorney Gina Shishima, with Norton Rose Fulbright US, New York, explains: "Using your idea in public, selling it, or otherwise letting a number of others know in a non-confidential setting about it could compromise the novelty of your invention and, ultimately, make it difficult to get a patent later."
And do your research. To go through the patent process, your idea must be novel, and non-obvious to people in relevant fields. If you file, Shishima says, "an examiner for the United States Patent and Trademark Office will search for similar things, whether an item or a method, to evaluate whether those standards are met." So before filing to become a patent owner, "Do a search to determine whether other people or companies have made, sold, patented, or otherwise disclosed to the public your invention or something like it."
Even after getting a patent, you might have to do it all over again in another venue. "Patent protection is territorial," says Susie S. Cheng, with Leason Ellis in White Plains, who focuses on global intellectual property and frequently helps clients navigate patent issues in Asia. "Not only would you want to get [IP] protections where a product is being sold, but it should also be obtained in a country where the invention may be manufactured."
Where to start? Shishima recommends searching the web and databases like Google Patents or USPTO. "The search results," she says, "could reveal that your idea is not new at all, or very similar to something that someone else came up with," saving you the trouble and expense of filing for your invention in its current form.
If your search doesn't disappoint, go ahead and file. Just be prepared to spend time and money. "Obtaining a patent can take several rounds of communications," Shishima says, "so be patient—but also don't give up if you think your invention meets the requirements."
And if trademark law and copyright infringement are more confusing or complicated than you anticipated, calling an IP attorney for legal advice can't hurt. For more information on this area of law, see our overviews of types of intellectual property, patents and trademarks.
What do I do next?
Enter your location below to get connected with a qualified attorney today.
Related topics
Attorney directory searches
Find top lawyers with confidence
The Super Lawyers patented selection process is peer influenced and research driven, selecting the top 5% of attorneys to the Super Lawyers lists each year. We know lawyers and make it easy to connect with them.
Find a lawyer near you